About
Originally from New York City, I have lived in Australia since 1981. In between I also lived in London and Rome where I had a Prix de Rome Fellowship in Painting for two years. Rome had a major impact on my work. The activity and friction of the urban environment is what stimulates me the most. I like the juxtaposition of overlapping forms and looking through one space into another which is why I love architectural space. i have worked in Interior Design and Textile Design for the past few years. Previously, I was a lecturer in Painting, Drawing and Sculpture at the the Canberra School of art, Charles Sturt University, City Art Institute and several art schools in the U.S.. I was also a bi-weekly art reviewer for ABC Radio in Canberra and later a producer of a weekly arts program on 2SER Radio.My work has been exhibited in New York, Rome, Kyoto, Edinburgh and Christchurch as well as throughout Australia
I have always worked in mixed media.; the scale ranges from small collages to large 3 dimensional works on plywood panels to painted foamcore sculptures and installations. I also did a series of works in paper pulp produced at a paper mill. At the moment I am working on small scale pieces. I work with collage, watercolour and coloured pencil. Colour, space, the built environment and light are the tools I work with. This is the first time I have shown my work on line and thought I would start with some of the small Roman collages and will add larger works later.
Top Categories
Education
MFA Maryland Inst of Art, Baltimore, Maryland USA
BFA Phila College of Art; Phila PA USA
Sydney Institute of Design, Adv Dip in Interior Design
Prix de Rome Fellowship in Painting, American Academy in Rome, Italy
Exhibitions
Solo Shows; Rex Irwin Art Dealer, Sydney,; Arts Council of Canberra, ACT; Gallery Huntly, ACT; Christine Abrahams Gallery, Melbourne; Gallery A, Sydney; American Academy in Rome, Italy; Gallery 641, Washington D.C; Walker Street Gallery, New York City
Selected Group shows: Crafts Council NSW' Crafts Council ACT; Canberra School of Art; Holdsworth Contemporary Galleries , Sydney; Centre for the Arts, Hobart and Burnie Art Galleries, TAS; Beaver Gallery ACT;Australian Sculpture Triennial, NGA Melbourne; Robert McDougall Art Gallery, Christchurch NZ; Wollongong City Gallery; Bathurst Regional Art Gallery; Jam Factory, Adelaide, Kyoto Museum of Traditional Industry
Press
Catalogues: The Kimono Show; Fibre Forum; Print as object; Australian Sculpture Now; Craft Australia Yearbook
Articles:and reviews: Smithsonian Magazine, Art & Australia; Craft Australia; Art Network;Art International; Canberra Times
Influences
The urban environment; Rome, New York; Palladio, Piranesi; Robert Rauchenberg, Grace Hartigan
artist
Colleen S.
11 days ago
artist
Kaz B.
12 hours ago
artist
Robyn G.
4 days ago
artist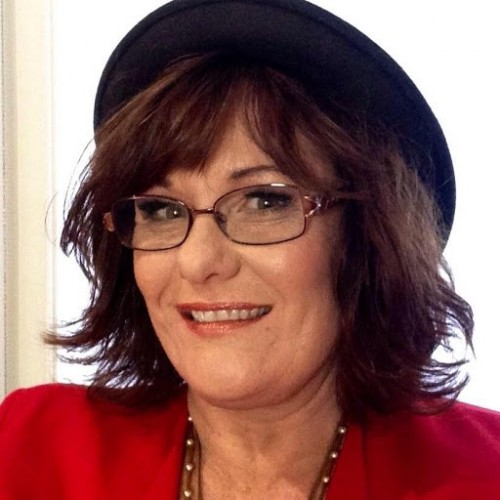 Lisa J.
4 days ago
collector
Ingrid S.
8 days ago
artist
Sarah S.
5 days ago
artist
Eva J.
1 day ago
artist
Kerry j.
4 days ago
artist
Melinda P.
5 days ago
collector
Jillian B.
19 hours ago
artist
Chrissie C.
9 days ago
collector
Felicity
8 days ago
Previous
Previous