About
I was born in Scotland and studied Fine Art at Edinburgh University. I have continued to create and study sculpture, drawing, mixed media & traditional craft forms and have been exhibiting my art in Melbourne since 2007. My art has appeared in many solo and group exhibitions and I have received a number of awards.
For many years now I have been exploring the unique expressive potential of thread as an artistic medium. My thread journey began as I sought to translate my life drawings into textile art pieces using freehand machine embroidery with recycled fabrics. Through these textile artworks I aim to explore the female form and psyche, depicting a woman's sense of herself and her connection to her world.
Drawing is the foundation of all my artwork and I constantly strive to portray the immediacy and spontaneity of the drawn line in my work. I seek to portray authentic human experience through my own perspective as a woman and explore themes connected to my experience of place, memory & context, my fascination with the human form and anatomy and the metaphor that this provides me for exploring the endless multiple layers that make up the external and internal worlds of our lived experience
In my most recent work I have been following my passion for urban sketching and combining this with my love of mixed media and thread drawing. My Melbourne City Sketch Collection depicts vibrant scenes of this unique city that I have come to call home, sketched on site then transformed into mixed media artworks using freehand machine embroidery, fabric, paper, collage and multiple drawing materials. I aim to provide the viewer with a very experiential view of the spaces I portray: capturing the atmosphere of the moment, my love of Melbourne's spaces and the city's unique character and architecture, as well as exploring my own sense of self within these places.
Commissions Welcome!
Education
MA (Hons) Fine Art (sculpture) University of Edinburgh
Exhibitions
2017 Tacit Contemporary Art "Threads of Melbourne" solo exhibition
2017 The Age media Gallery "Their Unique Magic" group exhibition
2017 Kingston Arts Centre 'Common Threads' joint exhibition with Jo Roszkowski
2017 No Vacancy Gallery, 'Meanderings in a Visual Language' Group show
2016 & 2017 Exhibiting Artists Melbourne group shows (mulitple), Scugnizzo Ristorante, Melbourne
2016 Imago Mundi, Looking Down Under: Contemporary Artists from Australia, Collection, touring exhibition & publication
2015 Brunswick Street Gallery, 'Veritas' Solo exhibition
2015 Brunswick Street Gallery with Craft Cubed, Paperwork group show
2015 Walker Street Gallery, 'She' exhibition, Finalist
2014 Brunswick Street Gallery 40x40 Art Prize Exhibition
2014 Contemporary Artists Society Victoria, Art at Burnley Harbour
2014 The ACMD Acquisitive Art Prize, 1st prize winner "Fragile Strength 2"
2014 The Flanagan Art Exhibition & Prize, Finalist
2013 Artist Residency, Permanent Public Sculpture Installation, Fairfield Primary School
2013 The Art and Interiors Show, Featured Artist, Manyung Gallery, Mount Eliza
2013 A Body of Work exhibition, Opendrawer Gallery, Camberwell
2012 Fabric of Life, Featured Artist, Manyung Gallery, Mount Eliza
2012 Fabric of Life, Solo exhibition, Kingston Arts Centre
2011 Gifted, Kingston Arts Centre
2011 Wearable Arts Exhibition, Manyung Gallery, Mount Eliza
2011 Asian Folk Art/Fine Art exhibition, Brunswick Street Gallery
2011 Small Works Exhibition, Brunswick Street Art Gallery
2011 Art Blitz, Kingston Arts Centre. Prize Winner
2010 Gifted, Kingston Arts Centre
2009 Association of Sculptors Victoria (ASV), Annual Exhibition, Manningham Gallery
2009 Small Works exhibition, Brunswick Street Gallery
2007 ASV, Annual Exhibition, Monsalvat, Eltham. Highly Commended
2007 Melbourne International Flower & Garden Show, Sculpture Garden. Prize Winner
collector
Lorraine C.
6 days ago
artist
Pip P.
8 days ago
artist
Irina R.
1 day ago
artist
Carolyn D.
10 days ago
artist
Laurie C.
8 days ago
artist
Katherine A.
12 days ago
collector
Carolyn R.
6 days ago
artist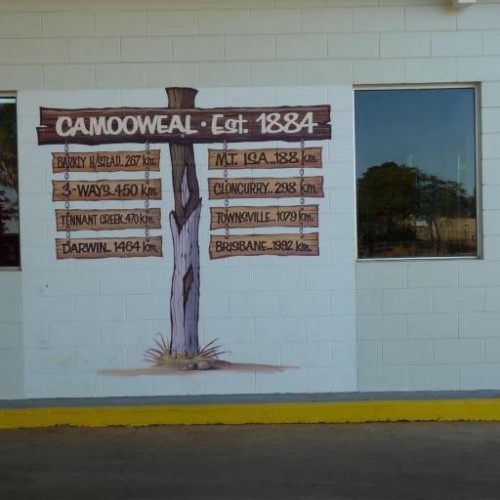 Virginia M.
4 days ago
artist
Karen F.
1 day ago
artist
Mellissa R.
2 days ago
collector
Tina K.
12 days ago
collector
Philippa B.
3 days ago
Previous
Previous