About
Karen Elzinga is a professional acrylic painter and artist having studied a double major degree in Fine Art & Visual Culture from Curtin University of design in 2012 .She paints whimsical contemporary abstracts that encompass beach side settings. Her paintings are double painted for amazing colour, durability, vibrancy, and aesthetics.Karen uses only the finest grade professional artist acrylic paints and canvas.Karen enjoys the easy going nature of the beach and its endless settings and is inspired by the fleeting freedom that the beaches offer.
Everyone loves the beach whether sitting on it or looking at it, and Karen tries to bring that enjoyment and happiness felt at the beach into her paintings.Her paintings are vibrant, stunning to look at, are major draw cards, talking points and highly sort after across Australia, and Internationally.Karen loves to do intricate and busy styling in her designs with an abstract twist, she believes it brings a joy and happiness to the viewer and in turn takes them back to their own childhood memories of good times by the seaside. She has always been very attracted to colour, the brighter the better and believes that that is why people are instantly attracted to her work and go away smiling, with colour brings a feel good feeling and that is why Karen's work is so popular and obtainable to all.
Life is good at the beach, take home a professionally finished painting today and bring that good feeling vibe to your surroundings. Karen is a high demand artist, her latest sale of a painting from Bluethumb was sold in less than 24 hours, she is a very sort after collector artist so if you like Karen's work be quick! Here's what the purchaser of "Hawkin's Landing", a 3 piece extra large painting had to say about commissioning a painting from Karen. - From the client: "Well the painting went down a treat, my wife broke into tears when she saw it, absolutely loved it. Thanks again Karen for a job very well done". B.H (Batemans Bay).
What exhibitions did you participate in?
I don't do many exhibitions, for the reason that my art is so big it's difficult to transport when l don't have a transit van, l have done a few group exhibitions, and art festivals including:
Williamstown Gallery (By Invitation)
Eumundie Art Festival
Immanuel Lutheran Art Show
Noosa Maze Festival (By Invitation)
Phresh Gallery Caloundra (By invitation)
What do you enjoy about creating art?
I cannot go a day without doing art, l get really cranky, its so relaxing and sets the mind at peace, it really is fantastic for the mind and body. I build all my own frames and l mount my work after l have painted it, as l like gallery wrapped finishes (painting is the same on the sides as the front). l believe a painting has six sides, and all six are finished in a strict professional finish, that includes the back. Making frames though is not my favorite, so any frame makers that would like some experience get in contact!! I'll teach you how and you can make them for me haha.
What's the hardest thing about being an artist today?
Exhibiting work and finding galleries to represent your work, l think is the hardest part, often it's very expensive to exhibit in council galleries and private galleries generally source their own art or stick with what or who they know, it's a funny industry and not easy to get your foot in the door. But stick with it, there are plenty of online galleries willing to let you in if you have quality work.
Which new trends or Australian artists do you find inspiring at the moment?
I enjoy the work of Del Kathryn Barton, her line work is amazing and l like that her work idea it is so unique and original, when you see a work you know exactly that it is her work. I did my theme at university on the humble art of 'doodling' so l can really appreciate that doodle aspect within her work.
Which Australian deceased artist do you most admire and why?
I did a lot of university essays on Pro Hart, so l would have to say him, l enjoyed his process as well as the humour in his finished works. I loved the fact that dropped paint cans onto his canvas from a plane, and that he used to blow things up with dynamite, then put them back together in a more interesting way. I like that he liked to experiment, l can really relate to that! But l love how he is now called the peoples painter, he was ostracized from some of the most major Australian galleries and l'm glad that didn't stop him from becoming such an influential painter for everyday people. Just goes to show you that quality work will always shine through no matter what.
Which exhibition that you have visited made the greatest impact on you and why?
It was one at GOMA in Brisbane, it was no one person, but the work that was there at the time was sensational, thought provoking and definitely amazing. It was just very diverse, from glass bubble coated deer's, to a room filled with finches flying around, to a huge room installation of brightly coloured life sized donkeys, to massive mirror mosaics. Collectively it was the most impressive time l have ever been there.
Do you have any rituals or habits involving your art-making that you can tell us about?
Yes...I'm messy..haha when l'm creating all concept of clean and orderly goes out the window, some artists are so clean and tidy, but not me!
I paint flat on a table when l do my beach art, so l guess my ritual is that fact and that l don't look at the finished painting upright until it is mounted.
What do you like most about being an artist?
Freedom of expression, and taking a blank canvas and filling it with something enjoyable. I have to create everyday or l get cranky, even if it's just for an hour. I think there's a definite calmness about painting. l enjoy listening to music, so l get lost in the songs and before l know it 3-4 hours has past.
How do you handle bad days when you experience artist's block?
I don't really get artist block, l have more ideas generated everyday than l know what to do with, sometimes that's frustrating because l can only paint so fast, so l can't do them all.
What is your greatest achievement as an artist to date?
Every time l get a sale, big or small or a commission, l still get a buzz, l think wow l have done something that someone else deems special enough to place in their home, l feel very honoured. I was also honoured by having my art feature on the front cover of the British Psychologist April 2012 Journal, my mother especially loved showing that one off to her bingo buddies haha.
Do you feel that you want to make a difference to the world or in people's lives? If yes, how?
Through the use of colour l hope to bring happiness, through the use of design l hope to take people back to their childhoods to that favourite beach holiday feeling and memory, l hope through both my work brings a smile and a conversation.
What are your plans for the coming year?
I plan to paint more abstracts, whilst also continuing to do my beach scenes and achieve more gallery representation.
Top Categories
Education
Curtin University of Design - Double Major (Fine Art & Visual Culture)
Exhibitions
Cobram Art Show
Williamstown Gallery - 1999
Eumundie Town Hall - 2002
Immanuel Secondary College hall- 2007-2015
Nambour shopping plaza 2015
Nambour Art Show 2017
Phresh Gallery Caloundra (By invitation)2017
Noosa Maze Festival (By Invitation) 2018
Press
Front cover and additional photo's inside -2012 April edition of the British Psychological society monthly magazine.
Influences
Where do you get your inspiration for your work?
I actually try really hard not to be inspired by other artist work, my inspiration comes from my own previous work. I call it the migration effect, l take the best from previous work then add it to current ideas to get future work, so my paintings slowly continue to evolve. I have no trouble generating ideas, they flow in faster than l can think sometimes.
artist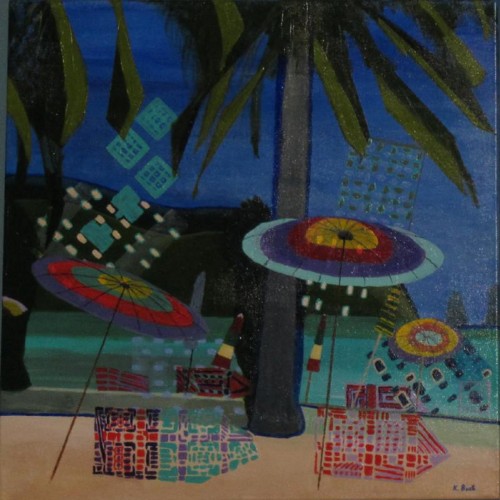 Kathy B.
5 days ago
artist
Margaret (.
18 hours ago
artist
HSIN L.
7 days ago
collector
Andrea D.
1 day ago
artist
Julie S.
5 days ago
artist
Christine S.
3 days ago
artist
Tracey B.
1 day ago
collector
Rebecca F.
2 days ago
artist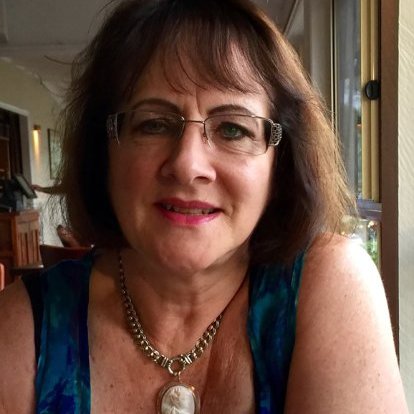 Gayle R.
6 days ago
artist
Natasha J.
1 day ago
artist
Tim G.
5 days ago
artist
Daniele L.
3 days ago
Previous
Previous