About
American born proud Aussie living in Melbourne. Originally self taught (books and practice) now a perennial student of the arts. Attends classes, workshops and open studio at The Art Room in Melbourne's west. Enjoys a variety of media, oils, acrylic, charcoal, pastels and subject matter.
Education
Originally self taught but now a perennial student attending workshops, classes, professional mentored drawing and painting semesters at The Art Room Melbourne.
Exhibitions
November 18 thru to end of December 2017 my solo exhibition "I sight" at Toora Village Studio Gallery, 25 Stanley Street, Toora, South Gippsland,contact 0423 155 542 for opening hours.
Royal Melbourne Show 2018 - Ripe awarded White Ribbon 3rd place for Still Life. Royal Melbourne Show 2017 - In a Spanish Tavern awarded Red Ribbon 2nd Place for Still Life category Royal Melbourne Show 2013 - Three Fat Ladies and The Curious Case of the Curious Sheep received Commendations in Figurative category Solo exhibition "transitions" March 2015 at Toora Studio Gallery, Toora South Gippsland Old Post Office Gallery group shows from 2004 to present Hobsons Bay Arts Society 5x7 exhibitions from 2015 - 2017 Hobsons Bay Art in Public Places solo and group shows from 2006 - 2014
Influences
The first artist I loved was Aubrey Beardsley then Egon Schiele. I loved the lines of both these artists and their takes on the human condition. A big influence of late has been Giorgio Morandi for his quiet and stillness yet strong depictions. Godwin Bradbeer, Erika Gofton and Prudence Flint are among the contemporary Australian artist whose talent never fails to inspire
artist
HSIN L.
about 2 months
collector
Anna A.
about 1 month
artist
Debra B.
about 1 month
artist
Patricia G.
about 1 month
artist
Marnie
about 1 month
artist
Pamela B.
27 days ago
artist
Donna W.
about 1 month
artist
Susannah P.
29 days ago
artist
Julz R.
27 days ago
artist
Pauline J.
about 1 month
collector
Morgan L.
27 days ago
artist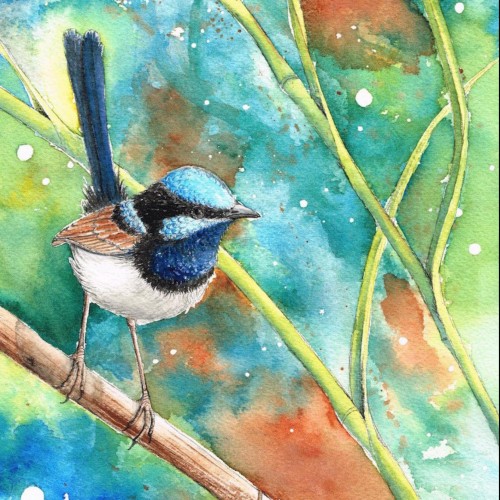 Rebecca P.
about 1 month
Previous
Previous