About
I am a mixed media Artist and Art Educator Living in the hills of Kalamunda Perth W.A drawing inspiration from my local environment and nature. I developed an appreciation for Naive Art after many years of teaching and being exposed to all aspects of art. During this time I explored and experimented with this unaffected, whimsical and charming form of art, developing my own style and approach that also leans towards Abstract Expessionism.
My subject matter explores houses, birds, animals, nature, flowers and the landscape with a refreshing and open-mind to not formalise it, but rather to stylise it and engage my inner child.
Works have a strong focus on colour, shape, texture, patterning and composition by delivering it in its simplest form. Many mediums are incorporated into my art including ink, watercolours, acrylics, oil, pastels, pencil, paper and materials. Art if often executed on canvas, however I also use paper, board, fabric and recycled materials.
Education
1997- 1998 Certificate of Art and Design
1998-2001 Bachelor of Arts (Visual Arts)
2001- 2002 Post graduate of Secondary Education
Exhibitions
1997 Colours of Busselton Art Awards W.A
Group Exhibition Open Heart Surgery Court House Busselton.W.A
1998 Spring Festival Exhibition "nine by five" Edith Cowan University,Bunbury W.A
Solo Exhibition "A place to Rest " Cyrillean Gallery Dunsborough W.A
Group exhibition "Spring tide" Cyrillen Gallery Dunsborough W.A
1999 Winter Exhibition. Edith Cowan University Mt Lawley W.A
2000 Summer Exhibition Edith Cowan University Mt Lawley W.A
Graduation Exhibition Edith Cowan University Mt Lawley W.A
2002 City of Vincent Art Awards, City of Vincent, Leederville W.A
2010 Swirling Art Awards, City of Sterling W.A
2011 Melville Art Awards , City of Melville W. A
Wannaeroo Art Awards City of Wannaroo W.A
2012 Darlington Exhibition W.A
2013 Mazenod College Exhibition Kalamunda W.A
2014 Makaru Exhibition,Zig Zag Gallery, Kalamunda W.A
Cubic 27 Exhibition, Riverlands Mosressori School
2015 Guildford Grammer Exhibition W.A
2016 lions Club Exhibition Awards Zig Zag Gallery Kalamunda W.A
2017 St Brigid's College Exhibition Lesmurdie W.A
Ellen Brook Art Awards W.A
Solo Exhibition "Collections of the Navie" Zig Zag Gallery Kalamunda
2018 Because of you we can. NAIDOC week zig zag Gallery
Press
1997 Newspaper Busselton sculptor Article about myself whist at South West College of Art
1998 Newspaper Busselton winning of Art Award Colours of Busselton
Busselton City Council Collection "The Naturalist"
2001 West Australian Newspaper Article "Nature inspires Art " University Exhibition
Chancellor of Edith Cowan University personal collection " Grounded number 3 "
2014 Eco Newspaper Kalamunda Lions Cub Exhibition
Art Award Category 1 "Terraces on the Terrace"
2018 Art purchased by Kalamunda City Council for personal collection oil painting "The Art of being Free"
collector
Lorraine C.
8 days ago
artist
Mellissa R.
4 days ago
artist
Laurie C.
10 days ago
artist
Katherine A.
14 days ago
collector
Tina K.
14 days ago
collector
Carolyn R.
8 days ago
artist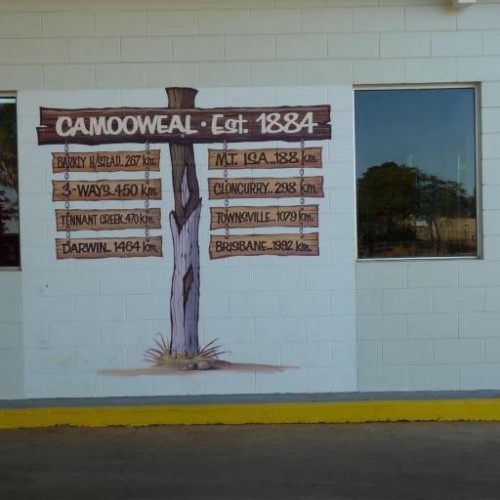 Virginia M.
6 days ago
artist
Carolyn D.
12 days ago
artist
Pip P.
10 days ago
collector
Philippa B.
4 days ago
artist
Karen F.
3 days ago
artist
Irina R.
3 days ago
Previous
Previous