About
A sense of mystery is often embedded in the works of Western Australian artist, Kathy Bierma. She creates lyrical-semi-abstract artworks, landscapes and portraits in mostly acrylics, watercolour and inks. Kathy chooses to convey her love of the Australian land and coast through intense colours, nature inspired patterns and the subtle layering of textures. She has exhibited in multiple exhibitions across Australia, facilitated arts workshops in a variety of media, and been involved in collaborative and community based art projects and murals. After years of camping and scuba diving she has a fond love of our WA coastline which features in many of her works.
Education
Born in Adelaide and moving to Perth, Kathy has completed a Visual Arts Degree with Honours, a Masters Degree in Art Therapy and a Graduate Diploma in Secondary Art Education. She has taught secondary level art for nine years, designed and facilitated various art workshops and programs in the community and worked as an art therapist/art coordinator in acute psychiatric care. Kathy Bierma currently exhibits her artwork in Perth and creates work for commissions.
Education:
Graduate Diploma of Education (Edith Cowan University)
Master of Arts -Art Therapy (Edith Cowan University)
Psychology 1 (University of Adelaide )
Bachelor of Arts -Visual Arts : Hons (University of South Australia)
Certificate of Graphic Design (Hyde Park Art School)
Exhibitions
Perth Royal Art Show - Salon des Refuses
Trigg Art Club Exhibitions
WJAS Exhibitions
Exhibition with Cafe Collective
Trigg Art Club Art Sale
Wanneroo Joondalup Art Awards
St Marks Exhibitions
North Beach Exhibition
Intrigue - Exhibited at Health Central
Wonders - Solo Exhibition at The Wild Fig
Army Art Exhibition, Leewin Barracks
Award Winner: Summerset Chalk Art
Mercedes College Art Exhibition
Print Media Awards, UWA
Finalist, WA Body Painting Championships
Eric's Pyjamas Group Exhibition
Luxe - Group Exhibition
Old Scholars Exhibition
A Bit of a Mix - Group Exhibition

Influences
Brett Whiteley, Klimt, Fred Williams, Russell Drysdale, Frida Khalo, Jonathan Yeo, Marc Chagall, Popovy sisters
50cm (W) x 50cm (H)
Acrylic Paint
50cm (W) x 50cm (H)
Acrylic Paint
50cm (W) x 50cm (H)
Acrylic Paint
artist
Laurie C.
6 days ago
artist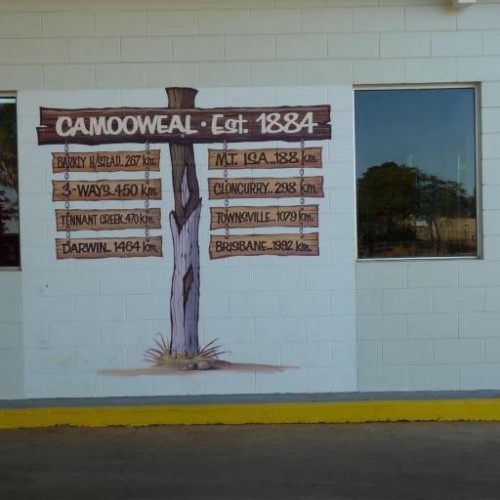 Virginia M.
2 days ago
artist
Hayley K.
12 days ago
artist
Jeanette G.
12 days ago
artist
Carolyn D.
8 days ago
collector
Tina K.
10 days ago
artist
Pip P.
6 days ago
artist
Mellissa R.
6 hours ago
collector
Lorraine C.
4 days ago
artist
Katherine A.
10 days ago
collector
Carolyn R.
4 days ago
collector
Philippa B.
17 hours ago
Previous
Previous