About
Whilst most people on their life's journey have to triumph over perhaps one major adversity, Katrina Goldsworthy knows where hardship lies.
Surviving the beef depression, losing her son to Leukaemia, being a spokesperson representing the community in a State Government Enquiry, Relocating with her husband from Emerald to Brisbane with their three young daughters, starting a new career and lifestyle, surviving breast cancer and more recently overcoming serious heart problems are just some of the adversities which have influenced Katrina's art and outlook on life.
These experiences have enabled Katrina to take up public speaking and discover her artistic talents. Talents that enable her to express her love of the outback, voice her survival instincts and artistic calling. "You learn to build a reservoir of skills and one day they just come out."
Katrina showcased her artwork @ Beef Week in 2012 & 2015 and in 2016 @ World Brahman Congress . Her unique and eclectic style, that aptly captures the Australian cattle industry has been a resounding success. Katrina was also guest speaker at the prestigious "2012 Beauty and the Beef" Ladies Lunch and High Tea where she spoke about her journey through life.
Top Categories
Education
1974 - Semi completed Diploma of Fine Art
Exhibitions
Created several sell out fashion parades of her designer clothes
Ran several stores in the Central Highlands specialising in patchwork fabrics
Beef producer
Director of a successful Financial Planning and General Insurance company
2000 - carried an Olympic torch
2006 - Highly Commended Woollam Waltzing Matilda Outback Art Award along with having been selected every year to exhibit since 2005
Selected to participate in the Brisbane Rotary Art Spectacular for the last 5 years
2008 - 1st Prize Barcaldine Art Exhibition
2012 - Katrina's first solo exhibition comes to fruition at Beef Week in Rockhampton
2012 - March: Guest Speaker for 'Breast Friends Day' Cloncurry
2012 - March: Overall Winner of the Inaugural Barcaldine Regional Council Inaugural Art Competition
2012 - Guest speaker at the Ladies Lunch Beef Week
2012 - Public Speaker
2012 - First at the Blackwater State High School Art Exhibition
2012 - Judge at the Cloncurry Arts Council Inc - Ernest Henry Memorial Art Show
2012 - November shared joint 'Bunginderry' Art exhibition at Percolator
2013 - Artist in Residence at 'Panda Pearls'
2013 - Finalist Rotary Art Spectacular
2013 - Guest Speaker Zonta Club
2013 - Winner Still Life @ Nundah Village Festival Art Competition & Exhibition with 'Appeasement'
2013 – 1st Historical, 2nd Landscape @ Ernest Henry Memorial Art Contest
2013 - October 'We, Us & Co' Joint Family Exhibition at the Richard Randall Art Studio, Mt Coot-tha Botanical Gardens
2014 - Highly Commended Overall BSHAC
2014 - 'Panda-monium' entered in Archibald
2014 - Guest Speaker @ The Moreton Club
2015 – Two paintings selected to be printed in the International Contemporary Artists Vol.X "The Big G A" and "The Three Boys"
2015 - Sell out Solo Exhibition 'Beef 2015' titled 'The Bull Artist'
2015 - Winner -The Human Form Kenilworth Art Competition
2015 - Overall Winner from All Categories Kenilworth Art Competition
2016 - Sole exhibition @ International Brahman Congress
Press
2015 - 2 page Write Up in Outback Magazine page 94
2015 - Blue's Country Magazine feature July edition
2015 – OGA St Margaret's Anglican Girls School Newsletter
2015 – Queensland Country Life Story 3366392, April 4th
2016 - Solo Exhibition Brahman May Week Rockhampton
2018 - Solo Exhibition Beef Week May Week Rockhamptn
2018 - Facets of Fairholme Toowoomba Hutchinson Builders Acquisitive Award
Influences
Three degrees of separation will lead you to 'The Bull Artist' or Katrina Goldsworthy.
Kangaroo hide, acrylic, scrapings of pastel and stitching create studies of 'walk off the page' realism.
Provenance is where it begins, then the image, then the painting. Voila a unique presence of a one of a kind technique in the world which captivates the heart from muscle to form. A not to be missed Emerging Artist with a unique method of application
artist
Chrissie C.
10 days ago
artist
Colleen S.
11 days ago
artist
Eva J.
2 days ago
artist
Kerry j.
5 days ago
collector
Jillian B.
1 day ago
artist
Robyn G.
5 days ago
collector
Felicity
8 days ago
artist
Kaz B.
1 day ago
artist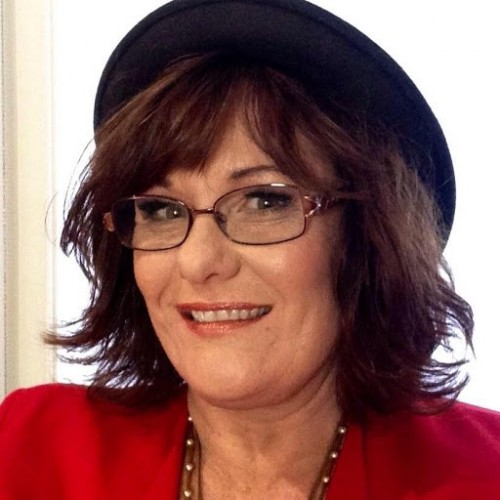 Lisa J.
4 days ago
artist
Melinda P.
6 days ago
collector
Ingrid S.
9 days ago
artist
Sarah S.
6 days ago
Previous
Previous