About
FINALIST Hunters Hill
FINALIST GOSFORD ART PRIZE 2017 "Echos across the bay, the last Tasmanian Tiger"
FINALIST - XI FIP POLO WORLD CHAMPIONSHIP ART PRIZE "Tattooed Cassowary"
WON PEOPLES CHOICE REDHEADS MATCHES Art competition 2015 so that place her artwork on the Redhead matchbox sold all over Australia.
2ND The Space Gallery for The Yellow Board Art Prizes also awarded "Peoples Choice" for my HOPE SPRINGS ETERNAL"
WON "Chinese New Year Exhibition" Art Prize at the Art Studios Gosford.
FINALIST ART PRIZES "COVER" COMPETITION "Rhino Love"
COMMENDATION Lung Foundation "Whales first Breath"

TV/web TV features Nine News, Litmus Test. Published "Art Edit magazine", "Art Almanac", "Artist Profile", "imag", "Express Advocate" "Breeze Magazine" , "Central Coast Peninsular" online "NBN NEWS", "Express Advocate" "Devils Ark" , "Australian Reptile Park" "Tim Faulkner" "Art Edit" "Anala Art", "BSB gallery" "Von Rock Art Auctions" "lung foundation" "Redheads" "Artprizes"…..more
Kelly-Anne Love had her artworks featured on Matchboxes, Music Album covers, Craft Beer LabelsT-shirts , magazine and has her own original art t-shirt line.
SOLO EXHIBITION "ENDANGERED BUT NOT EXTINCT" First artist to exhibit at the Australian Reptile Park 2017
Recently awarded no 1 in artwork sales in a online solo auction with VonRock Art Auction and sales
Kelly art Has featured in "Art Edit magazine" "Artist Profile" and had a two page article in "Breeze Magazine.
Kelly feature on the web TV show the "Litmus Test" creating an artwork live on set.
She received a Win and High Commondation for her "Tree Of Good Fortune" awarded by guest judge Catherine Croll director of Cultural
Partnerships and Director Special Projects at Red Gate Gallery Beijin . I here to make my unique stamp in the world and express my love the all life creatures and nature.
Commendation:She received prize money and a commendation for her entry in the Lung Foundation awards for her " whales first Breath"
Kelly Also believes it is important to give back to her community when she can. You might have seen her artworks as part of enviromental issues on the Central coast "Fight to Save the White Bellied SeaEagels Nest" or at "Hands off" exhibition. Kelly was asked to teach in Father Riley's "Youth off the Streets" Art Program and hired to implement Art Installation for the NBN in Tuggareah with school kids.
Kelly has also donated many original Artworks with 100% of the sale going to a chosen foundations .i.e"DEVIL ARK" "Carol stirling" "We got this Mel" "Hiron Family" "Locals with
Cancer" "Bears of Hope" and "Smiles for Miles"
Kelly-Anne Love
Education
Neapean Collage
Diploma of Graphic Design
Cert 3 Design Fundamentals
Exhibitions
FINALIST - Hunters Hill
FINALIST - GOSFORD ART PRIZE 2017
FINALIST - XI FIP Polo World Championship
SOLO EXHIBITION "ENDANGERED BUT NOT EXTINCT" First artist to exhibit at the Australian Reptile Park 2017
ART BY THE SEA, Killcare, 2017
Yarramalong Art Show, Featured Artist, Yarramalong, n2017
The Bays Art Show, Featured Artist, Central Coast 2017
"International Women Day", Tap Gallery, Surry Hills, Sydney 2017
"Wild", Samadhi Gallery, Central Coast 2017
Haus Creative, Tasmania, Gunn Street, Devonport 2017
"Costal Beauty", Samadhi Gallery, Kincumber 2017
"Art by the Sea", Belle Property, Killcare
"The Bays Art Show", Central Coast
"Art by the Sea", Killcare
Haus Creative, Tasmania
"The Yellow Board"
Won 2nd Art Prize and Peoples Choice
The Space Gallery
Sydney
"Real Refuse"
Tap Gallery
Sydney
"Textures and Patterns"
Group exhibition
Samadhi Gallery
Central Coast
"Nature "Wonders"
Whales Rainbow
Won people's choice
Samadhi Gallery
Central coast
"Around the world"
Whales Migration
Won people's choice
Samadhi Gallery
Central Coast
"Love Collection"
Brunswick Street Gallery
322 Brunswick St, Fitzroy Melbourne
"Wings & Fins Exhibition"
Hardys Bay Club
Hardys Bay
Kelly-Anne Love solo exhibition
Von Rock Art Auction and Sales
No1 Artist in sales to date
Australiana Tattoo series exhibition solo
Anala Art Advisory,
North Sydney
"Love exhibition group"
"Art with Heart"
"Von Rock "
Ruby Samadhi Gallery, 11-13 Cochrane St,
Springtime Exhibition
Watercolour society,
Central Coast
Spring Exhibition
Jacqui's Art Gallery
Central coast
Watercolour love
Pelican Warf,
The Entrance
Self expression
Brackets and Jams south
Press
Channel 9 NBN News, Ten, herald
Tim Faulkner, Devil Ark, Australian Reptile press release and film.
Artist Profile Magazine art magazine,
Art Edit Magazine art magazine
Feature article Breeze Magazine,
Imag magazine,
City ,magazine
Feature articles Express Advocate Newspaper,
The Peninsula Newspaper
The Litmus Test web,
Von Rock Art Auction and Sales
Influences
The environment and animal welfare is important to me but I love to share it through a positive connection through inspiring art that reflects my ideas, colour drips and passion and unique interpretations. That help you feel a sense of love, inspiration and connection to real unique original art.
Growing up my Uncle Gary was an amazing artist ,who I used to watch as a child create amazing artworks from nothing but a graphite pencils, sharpener and a rubber this taught me to connection to the importance to draw and Shade. From this collage taught me the importance to learn the rules before you break them and travel and life pushed me to start creating as the need to express myself honestly as an artist taught me to break the rules and paint how I want and with emotion and expression.
artist
Vicki R.
20 days ago
artist
Jennifer P.
8 hours ago
artist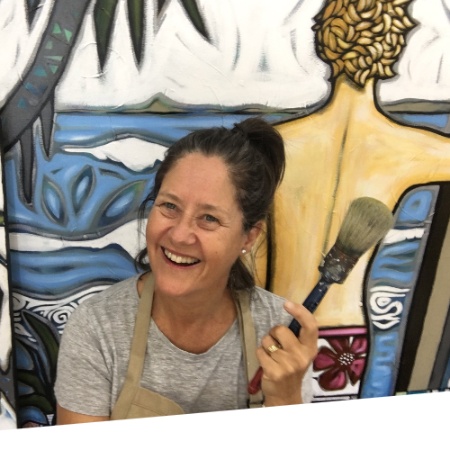 Sarah T.
3 days ago
artist
sam p.
1 day ago
artist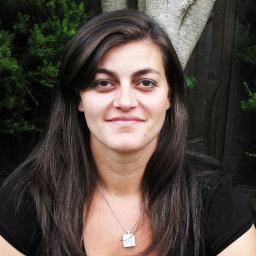 Anna P.
6 days ago
artist
Petra V.
12 hours ago
collector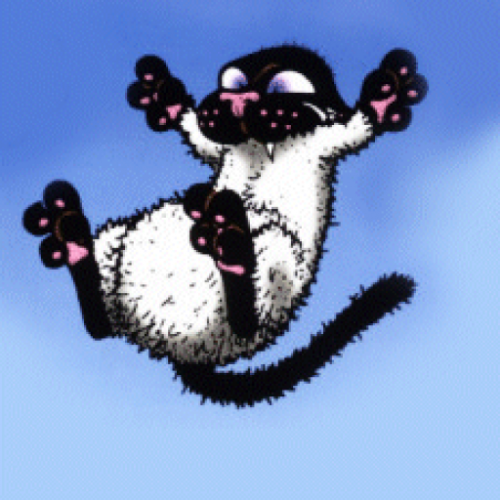 Nicole W.
17 days ago
artist
Terry M.
17 days ago
artist

Jillian C.
3 days ago
artist
Max B.
4 days ago
artist
Jean C.
18 days ago
collector
Lisa D.
12 days ago
Previous
Previous