About
I came to Australia in 1995 before the transfer of sovereignty over Hong Kong from the United Kingdom to China. My father is an artist, sculptor and toy designer. He owned his toy factory back then; my elder brother is also an artist, I grew up in an artistic family, my father has great influence since I was a child.
Back in the 1980s, Japanese culture influenced Hong Kong in many ways from fashion, art and media to lifestyle; my childhood was surrounded by Japanese manga and animation which profoundly impacted my style of creativity, it is not difficult to discover traces of Orientalism in some of my works. I came to Sydney to study graphic design and I graduated in 1997 with a Diploma of Graphic Design and Multimedia. I decided to stay and work in Sydney.
With almost 20 years of experience living in a diverse culture in Sydney. I see myself as a storyteller, and I express my seeing towards my feeling in art. I want to create a virtual characteristic of my imagination bringing them alive into mine work. Capture their virtual stories into my painting by using a saturate colours, strong brushstrokes to convey their stereotype and belonging to the society. I develop my paintings using various media that spoken to myself and my audience.
Top Categories
Education
2002 The University of Sydney, Film Making Short Course
1996-1998 KvB Institute of Technology, Diploma of Graphic Design & Multimedia
1995-1996 KvB Institute of Technology, Certificate In Art & Design
1993-1995 Graphic Design & Visual Communication in Hong Kong
Exhibitions
2016
Title: "Mask", spray paint on canvas, Beams Art Festival at Chippendale – live Mural
" Vitality" by Thirty Art Prize Finalist at The Colour Trap Gallery
"Monkey Business" Artbeat16 Art Prize Finalist
2017
"San Xing Dui", spray paint on canvas, Kensington Street Chinese New Year " The Light of Dawn Year of the
Roosters", Live Street Art
"Orlok", Art Decko (Skateboard) Exhibition, (Artwork Stolen)
"Swallowed, My Promise to the Ocean", oil painting on wood, Ninety-five Percent Two
"Subtle" portrait of Marian Vidal Fernandez, oil painting on canvas, SBS Radio "Women You Inspire Me"
"Don't Cry" Northern Beaches Art Prize Finalist
Influences
Terada Katsuya , Rockinjelly Bean,
Miguel Gonzalez.
artist
Robyn G.
5 days ago
artist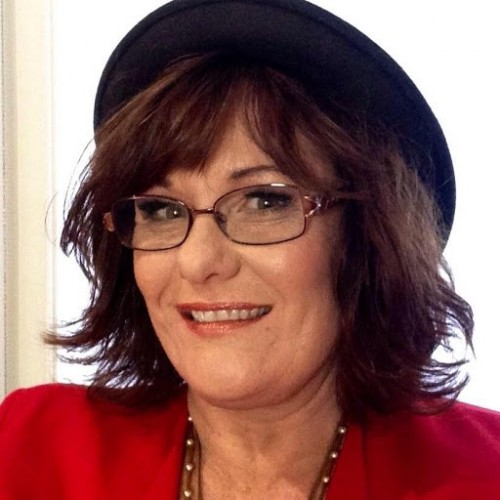 Lisa J.
4 days ago
artist
Kerry j.
5 days ago
collector
Jillian B.
1 day ago
artist
Kaz B.
21 hours ago
artist
Sarah S.
6 days ago
artist
Colleen S.
11 days ago
artist
Melinda P.
6 days ago
collector
Ingrid S.
9 days ago
artist
Chrissie C.
10 days ago
collector
Felicity
8 days ago
artist
Eva J.
2 days ago
Previous
Previous