About
Art should be inspiring, uplifting and motivating. It should feed your mind as well as your soul.
I'm a Melbourne based artist making art about people, relationships and identity. Fashion photography, traditional portraiture and colourful patterns influence my work,  whilst familial relationships and women's issues are close to my heart. All these elements mesh together and filter out into my drawings, paintings, collages and prints. My more recent work is often focused on female stereotypes and the objectification of women, particularly in the fashion industry.  ​ Nearly all of my work incorporates an element of decorative pattern, either through the use of collaged paper or fabric. Sometimes the material inspires the subject, but more often than not, I seek out a particular look, colour or pattern to go with the concept I have in mind. Being an accountant, I like pattern and order. The inclusion of pattern is a way of creating a sense of calm whilst adding another dimension to the work.
Prizes for which I have been shortlisted include the 2018 Contemporary Art Price, 2016 Hornsby prize, 2016 She competition, Lethbridge 10000 Small-Scale Art Prize, the 2013 Agendo Award and the 2011 Metro Award.  In 2013 I won the Yen magazine female artist award and have won 2 prizes at the Albert Park Collage Art Show.
Top Categories
Education
Currently studying a post-graduate certificate in visual arts at VCA.
Previous qualifications include:
2016 Diploma Visual Arts, Box Hill Institute, Melbourne
2013 Certificate IV Visual Arts, CAE, Melbourne
1998 Bachelor Commence, University of Melbourne
Exhibitions
Solo exhibitions:
2018 I am, Tacit Gallery, Collingwood.
2018 Curiouser & Curiouser, Steps Gallery, Carlton
2016 I Like Pretty Things, Melbourne City Library
2015 Cut from the Same Cloth, Richmond Town Hall,
2014 Cut from the Same Cloth, Red Gallery, Fitzroy North
2014 Cut from the Same Cloth, Gaffa Gallery, Sydney
2012 Present Yourself, 69 Smith Street Gallery, Fitzroy
Press
2016 Sanghamitra Das, 'What Makes an Artist: Leah Mariani and Her Take on Fashion', Bluethumb blog
2015 Sharmane Rabusa, 'CBS Member Interview with Leah Mariani', Colour Box Studio
2015 Simone Murcutt, 'Leah Mariani: I like pretty things', Desktop Magazine online
2014 Karina Lowndes, 'Leah Mariani Cut From the Same Cloth', Yen magazine online
2013 Annie Sebel, 'Leah Mariani', Yen magazine, Issue 64
2012 Sally Spalding, 'Craft your Surrey Hills Winner', Port Phillip Leader
2011 'Art Nod May be Rich Reward for Accountant', Mooney Valley Leader
Influences
Gustav Klimt, Edgar Degas, Michael Carson, Sally Smart
artist
Robyn G.
2 days ago
artist
Chrissie C.
7 days ago
collector
Felicity
6 days ago
artist
Susan C.
13 days ago
artist
Melinda P.
3 days ago
artist
Sarah S.
3 days ago
artist
Kerry j.
2 days ago
artist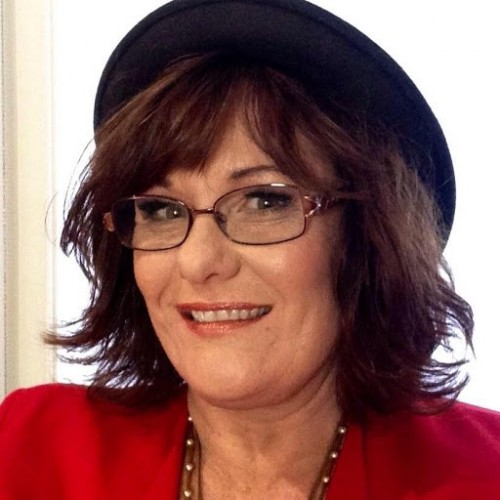 Lisa J.
1 day ago
artist
Colleen S.
9 days ago
artist
Julius K.
10 days ago
artist
sandy h.
11 days ago
collector
Ingrid S.
6 days ago
Previous
Previous