About
Leanne Jamieson (b. South Australia, 1961), works as a part-time artist from her home studio in Esperance, W.A. She was educated across 4 Australian states before settling on Kangaroo Island, S.A and raising 3 children (now all grown up). She has a love and appreciation of the natural enviroment, beaches and the bush. The coast around Esperance and the Great Western Woodlands around Norseman offer the ideal locations for inspiration.
Working mainly in acrylics, pen and mixed media, key themes include landscapes / natural environment, boats /seascapes, historic structures/buildings. She also enjoys photography and often develops art /craft concepts from photographs taken on field trips or vacation.
Other interests include family life, working with textiles, recycling interesting objects, family history and graphic design.
Offerings - Original paintings, prints of artwork and commissions welcome.
Exhibitions
Consuming Eden in the Esperance Biosphere
Dundas Art Prize
Dundas Gold Fever Festival
Influences
Kangaroo Island, Esperance, Norseman, Great Western Woodlands, Ocean, Surfing life, Australian Bush, Boats, American River, Beach.
40.5cm (W) x 40.5cm (H)
Acrylic Paint
83cm (W) x 103cm (H)
Print
artist
Patricia G.
7 days ago
artist
Damon L.
25 days ago
collector
Anna A.
14 days ago
artist
HSIN L.
18 days ago
artist
Jacqueline B.
22 days ago
collector
David H.
15 days ago
artist
Debra B.
7 days ago
artist
Brad B.
22 days ago
artist
Pauline J.
15 days ago
artist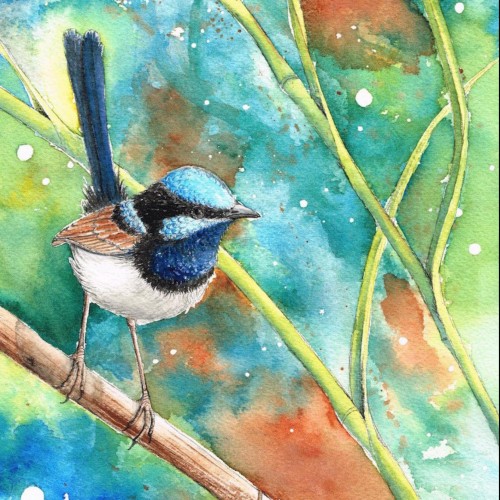 Rebecca P.
7 days ago
artist
Donna W.
15 days ago
artist
Marnie
7 days ago
Previous
Previous