About
Award Winning Hair and Makeup Artist Leesa Gray-Pitt is a Fully qualified and professional artist with over 20 years of industry experience in Bridal, Fashion, Advertorial, Photographic, Commercial and Fantasy.
After drawing portraits since her teens, Leesa decided to follow her passion for art and fashion and use real faces as her canvas. Completing her Certificate II in Makeup Artistry and Dress Style Hair, she went on to win Hair and Makeup Artist of the Year 2003.  An opportunity to Assist Rae Morris followed and Leesa never looked back - assisting Rae at LMFF for 4 years and various other projects, she honed her skills and went on to secure an agent - Camerons Models (now London Management)
Having worked on many famous faces including Jennifer Hawkins, Margot Robbie and Miranda Kerr she has also worked at Chanel 7 and other prestigious shows such as The Logies, Alan Border Medal and MKR.
Returning in 2015 to my first love painting, I'm drawing from many sources of inspiration from the colours in nature to man made sculptures, but faces - whether in the flesh, on canvas or paper - will always be a constant source of pleasure and my true passion!
Top Categories
Education
Hair and Makeup Artist Certificate II
Hair and Makeup Artist of the Year 2003
Diploma of Cosmetic Tattooing
Exhibitions
2016 - Exhibited at Throw Up Your Art Exhibition- Colourbox Studios
Entered Wyndham Art Prize - Wyndham Art Gallery Entered The Substation Contemporary Art Prize2017 - Entered Wyndham Art Prize - Wyndham Art Gallery
2017 - Entered The Manning Art Prize
2017 - Four artworks published on Galphia online gallery www.galphia.com
2017 - RED redux Installation art for Wyndham City "Heart of Armour"
Press
2017 - Not Random Art interview & art
Influences
Since the death of my beautiful daughter, Star, from cancer last year my art has taken on a darker side. While still beautiful, my paintings reflect the sadness and pain of the loss of my girl. Pouring my grief out onto the canvas, there is a reference to Star in every piece of art. Beautiful, haunting portraits of women, soul searching sadness, love and tears. Art has been my therapy and saviour! It has helped me find a way through this living nightmare and to commemorate the memory of Star Dawn.Beauty is only skin deep but what darkness lies within our hearts? How life's journey can turn our hearts and engulf them in pain. We try to go on-to look like we are the same-but we are not nor never will be the person we once were for our heart is shattered! Never to mend! We wear a mask of normality(whatever that is) but if you look closely into the eyes of the soul, underneath the beautiful, glamorous, cool exterior, you will find the turbulence of wild winds, storms and bleeding hearts! The pain, suffering and torment of a wounded soul trying to find its way back to the light!
artist
Chrissie C.
10 days ago
collector
Ingrid S.
9 days ago
artist
Sarah S.
6 days ago
artist
Colleen S.
11 days ago
collector
Felicity
8 days ago
artist
Robyn G.
5 days ago
collector
Jillian B.
1 day ago
artist
Melinda P.
6 days ago
artist
Kerry j.
5 days ago
artist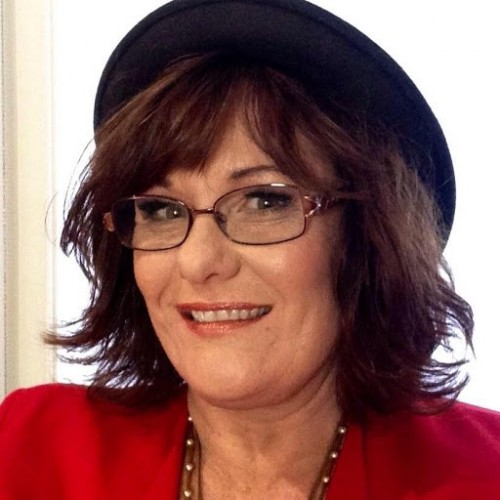 Lisa J.
4 days ago
artist
Eva J.
2 days ago
artist
Kaz B.
1 day ago
Previous
Previous