About
Hi, I am a visual artist based in Tuchekoi, a rural area overlooking the Mary Valley in South east Queensland. This year I've broadened my practice spending time in Nsw creating a series of murals for Waminda South Coast Womens Health and Welfare Centre ( Aboriginal Corporation).
Now I'm home working to complete the series of portraits of the women connected to Waminda. Portraiture is my main focus and I'm often asked to paint family members passed on. As part of an indigenous family I've drawn and painted many Aboriginal faces.
A highlight for me was the donation of my artwork 'Look to the Future' by Prime Minister Kevin Rudd to Lourdes Hill Girls College in Brisbane. Consequently I received a commission to paint a contemporary portrait of St. Mary Mackillop for the College.
Through my art I intend a fusion of the personality and spirit of my subjects. I paint in acrylics on canvas and board and draw with pastels and pen and ink on quality art paper. During my study at Sunshine Coast Tafe I enjoyed experimenting with different supports, old Army camp stretchers and unstretched canvas scrolls, which became a series in my final year.
I will continue to paint and explore art through my practice, drawing from meditation and visual images captured in dreams and on camera while out in Nature.
You can find more of my work on Facebook under The Shoebox Gallery.
Top Categories
Education
2008-2009 Diploma of Visual Art (Fine Arts)
Sunshine Coast Institute of TAFE
1998- Aboriginal Arts and Cultural Practices - Wollongong TAFE
Exhibitions
2016 'Creatrix' The Shoebox Gallery
Noosa Country Show - People's Choice Award
2015- Tall Trees Art Exhibition
2013- 'Remnants of a Dream' Brunswick Street Gallery, Melbourne
2012-'Everlasting'-Bsg gallery- Melbourne
Member of artexpostudio. com (USA)
Influences
My influences are multilayered. I love Street art ,particularly Herakut and Adnate, pop culture, philosophy, nature, cross cultural spirituality. I love Vincent Van Gogh, Monet, Georgia O'Keefe and Frida Kahlo. Also Brett Whitely. I am interested in great lives and music is a huge influence on my work.
artist
Melinda P.
7 days ago
artist
Kerry j.
6 days ago
collector
Jillian B.
3 days ago
collector
Ingrid S.
10 days ago
artist
Colleen S.
12 days ago
artist
Sarah S.
7 days ago
artist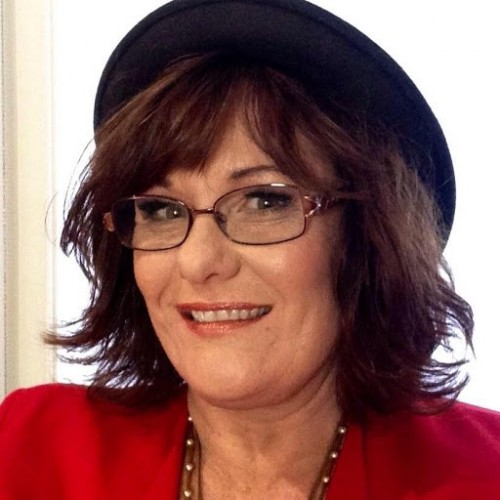 Lisa J.
5 days ago
artist
Eva J.
3 days ago
artist
Robyn G.
6 days ago
artist
Kaz B.
2 days ago
collector
Felicity
9 days ago
artist
Chrissie C.
11 days ago
Previous
Previous