About
Female artist,
Living in Brunswick West in Melbourne, sharing life and art with two charming cats.
I am owned by two cats, sleek Siamese and tabby with attitude.
Originally from former Yugoslavia, but living in Melbourne since 1962.
I am now 60+ years young.
Style , Realism and Hyper Realism.
NOTE:
I PRACTICE REALISM, HYPER REALISM, PHOTO REALISM IN MY ART.
AFTER CONSTANTLY BEING ASKED THE CLASSIC: IS THIS A PHOTO..
I HAVE TO ALWAYS EXPLAIN., THAT MY ART IS PHOTO REALISTIC.
I LOVE THE CHALLENGE , TIME AND PRECISION IT TAKES TO PAINT IN PHOTO REALISTIC STYLE..
HOPE THIS ANSWERS SOME QUESTIONS ABOUT MY ART PRACTICE.
CHEERS TO ALL HERE ON BLUETHUMB.
Top Categories
Education
Graduate Swanbourne university majored in fine art painting.
Studied Japanese at CAE since 1987.
Exhibitions
I belong to CAS, ( Contemporary Art Society Victoria),..
Had exhibitions at DECOY CAFE and GALLERY CBD Melbourne.
I mostly exhibit at small galleries and cafe galleries around Melbourne.
And with my art society CAS. (Contemporary Art Society ).
Recently I have exhibited at INCUB8R GALLERY in Smith Street Fitzroy.
Press
No press as yet, but working on it..LOL.
Influences
All classical artists especially artists of the renaissance..
History, Japanese art.
Extreme Realism, Photo Realism.
collector
Kath P.
5 days ago
collector
Andrea D.
7 days ago
artist
Christine S.
9 days ago
collector
Rebecca F.
8 days ago
artist
Margaret (.
7 days ago
artist
Tracey B.
7 days ago
artist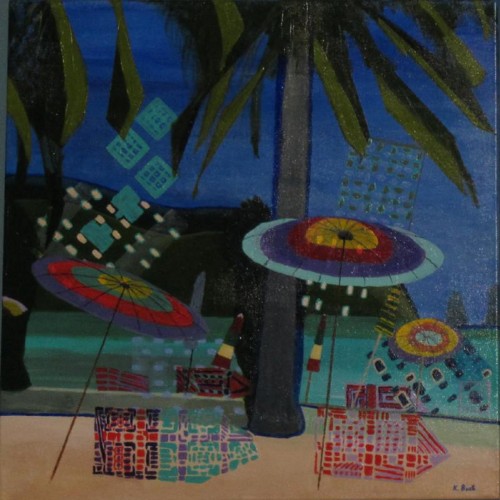 Kathy B.
11 days ago
artist
Natasha J.
8 days ago
artist
Tim G.
11 days ago
artist
Julie S.
11 days ago
artist
Stuart E.
10 hours ago
artist
Daniele L.
10 days ago
Previous
Previous