About
I'm a self taught artist who loves colour! I love exploring new abstract techniques.
Why do I love abstract art? There is beautiful real life scenery, flowers or sunsets that are ready to be painted, but cameras can capture those in great detail. No one can photograph or paint your imagination. I love that the pictures in my head spill onto the canvas in colour and detail.
I love playing around with Ink and seeing where it runs and what it forms.
Beaches are my main love but I have started to love how ink can transform animals into wonderful creatures.
I am little blossom art. From small beginnings, little blossoms start.
Exhibitions
Entry in City of Wanneroo Art Awards & Exhibition 2016
Entry in Cossack Art Award 2016
RAW Perth Art show September 2017
Influences
The colour and patterns in everyday life! The beach, sunsets, colourful animals and creatures big and small.
artist
HSIN L.
about 2 months
artist
Julz R.
26 days ago
artist
Susannah P.
29 days ago
collector
Anna A.
about 1 month
artist
Marnie
about 1 month
artist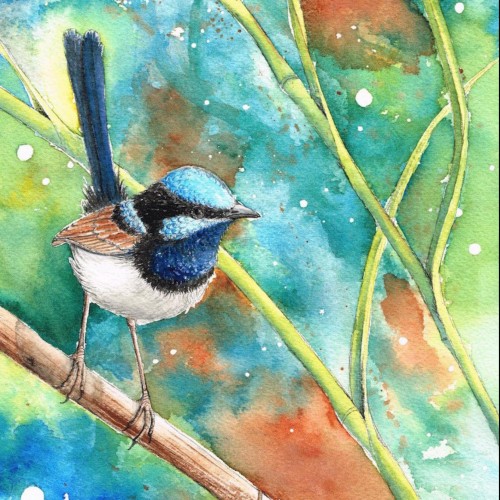 Rebecca P.
about 1 month
artist
Debra B.
about 1 month
artist
Pauline J.
about 1 month
artist
Donna W.
about 1 month
collector
Morgan L.
26 days ago
artist
Pamela B.
27 days ago
artist
Patricia G.
about 1 month
Previous
Previous