About
I am simply an Artist. I have for as long as I can remember looked at my surrounds and thought' "that would make a beautiful painting". I was fortunate to have met a wonderful art teacher who nurtured my artistic spirit when I was raising my four young children with my husband Brad' and working part time as a Registered Nurse. I have been inspired by many artists from all walks of life' the famous and not so famous' and make time to research their works and life. I love Impressionism and use this technique in a contemporary fashion. Oils' pastels and acrylics provide the perfect mediums for my studies of people' flowers and landscapes. With the thought always present for a new subject' I mindfully observe the colours' shapes' and emotions in my environment' wherever I may be' and draw a quick sketch' or take photograph for a reference for the future. My goal is to create a beautiful image that is visually and emotionally pleasing. I hope you enjoy viewing my paintings.
Education
10 years private tuition by professional artist
Registered Nurse
Exhibitions
Brisbane Emerging Artist Award second place Creative Arts spectacular 2009
artist
HSIN L.
about 2 months
artist
Julz R.
26 days ago
artist
Pauline J.
about 1 month
artist
Debra B.
about 1 month
artist
Susannah P.
29 days ago
artist
Donna W.
about 1 month
artist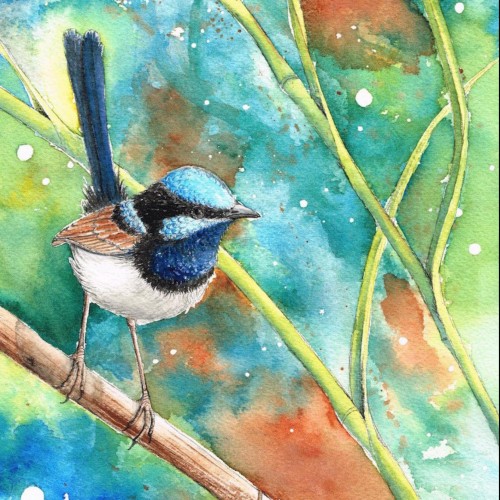 Rebecca P.
about 1 month
artist
Patricia G.
about 1 month
artist
Marnie
about 1 month
collector
Anna A.
about 1 month
collector
Morgan L.
26 days ago
artist
Pamela B.
27 days ago
Previous
Previous