About
I have immigrated from Arabia to Australia in 1980, with my parents and siblings, to seek higher education. I fell in love with Australian nature at the first site. I was inspired by it's beauty and I was captured by the beauty, dignity, and grace of the gum trees . I came from a very artistic family, my father is writer, and so is my sister, my brother is a musician and my other sister is a graphic designer. I grow in an environment that embraces art in all it's forms.
I am a fantasy painter, an art teacher and a therapist. After I graduated from Art and Design school, I became fascinated about surrealism for a few years. I was influenced by the great Salvador Dali. Although, at the start of my practice years most of my work was oil on canvas, I recently started to enjoy using acrylic paints. I also enjoy working with charcoal. Much of my work is abstract and fantasy based, however, I produced many landscapes, portraits and still-life. lately, I loved painting many large abstract paintings for home decor. I completed my Diploma of Interior Design at 1996, and I worked as an interior designer for few years.
At 2004, I obtained a Bachelor of Arts from Monash university with a psychology major. Studying psychology has provided me with deeper understanding of human emotions and the strong bond between colours and emotions. This is reflected in most of my work, each painting tells a story that convey a psychological interpretation of human's feelings. for the last 5 years I worked as an Art-therapist, a field I found my true self in, because it combines psychology and art. I admire the magnificent work of Robert Gonsalves, his art provided me with curiosity to search beyond the standards of visual understanding, and empowered me to see art as a tool of therapeutic expression. Raising 3 boys, tow of them now are successful musicians, and focusing on my career to make a living, have left me with little time to focus on my art. Today, I am ready to be who I am, an artist, and enjoy doing what I love the most, painting for the love of painting.
Top Categories
Education
Art and design
Diploma of interior design
Bachelor of Arts
Master of social work
Exhibitions
Gallery 247
Transcend art-therapy
Gate 6 Gallery
SECAN
Alrauda
Influences
Salvador Dali and Rob Gonsalves
artist
Colleen S.
12 days ago
artist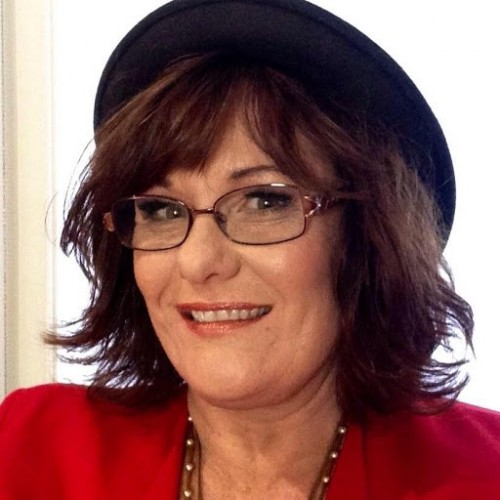 Lisa J.
5 days ago
artist
Chrissie C.
11 days ago
artist
Eva J.
3 days ago
artist
Melinda P.
7 days ago
artist
Kaz B.
2 days ago
collector
Jillian B.
2 days ago
collector
Felicity
9 days ago
collector
Ingrid S.
10 days ago
artist
Sarah S.
7 days ago
artist
Robyn G.
6 days ago
artist
Kerry j.
6 days ago
Previous
Previous