"Let's Party"
Spring is nature's way of saying, "Let's party!" ~Robin Williams
Flowers are blooming recklessly, magpies are tetchy.
"It's spring fever. That is what the name of it is. And when you've got it, you want — oh, you don't quite know what it is you do want, but it just fairly makes your heart ache, you want it so! ~Mark Twain, Tom Sawyer
91x61x3.5 ready to hang canvas, quality paints, satin varnish finish
By
Louise Croese
Yeppoon QLD, Australia
1184 views
|
16 favourites
Featured artist
Acrylic on triple primed, ready to hang canvas with satin varnish protection
DESCRIPTION
"Let's Party"
Spring is nature's way of saying, "Let's party!" ~Robin Williams
Flowers are blooming recklessly, magpies are tetchy.
"It's spring fever. That is what the name of it is. And when you've got it, you want — oh, you don't quite know what it is you do want, but it just fairly makes your heart ache, you want it so! ~Mark Twain, Tom Sawyer
91x61x3.5 ready to hang canvas, quality paints, satin varnish finish
collector
Tina B.
6 days ago
"Always happy with my purchases"
artist
Rachel G.
7 days ago
"A great selection of quality original artwork"
artist
Maragaret B.
1 day ago
"Not being a big wizz in the computer, I have found it easy to set up my online gallery with Bluthumb to expand my exposure to a wider audience. "
artist
Briana K.
5 days ago
"Amazing website thats user friendly and visually appealing which is extremely important given the products"
collector
Loula P.
2 days ago
"Variety, great website, quality all round service"
artist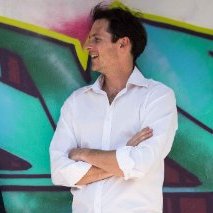 Bluethumb U.
3 days ago
"The best way to find incredible art. "
artist
Jennifer
3 days ago
"It started out slowly, but I have started to sell quite a bit on Bluethumb. There is good support from the Bluethumb team and the website is by far, the easiest to use out of all the platforms I am on. Plus has the highest exposure out of the art websites."
collector
Pam F.
1 day ago
"Easy to use website with great art at your fingertips."
artist
Gertruda J.
3 days ago
"Great service and concept. "
artist
Stephanie B.
3 days ago
"Vey pleased to have sold a painting."
collector
Kate B.
5 days ago
"Lovely art and great options"
artist
Leith K.
4 days ago
"great web site traffic on my paintings"
Previous
Previous
FREE SHIPPING & INSURANCE
Bluethumb takes care of everything from artist's studio to your door, so your precious artwork arrives quickly and safely. We'll notify you via email of the sale, and will include your tracking number once picked up by our couriers.
On average it takes 10 days for a painting to arrive. Once you input your post code, we'll give you a more accurate estimated delivery time for your artwork.
We also have 7 day free returns ... Happy collecting.
7 DAY FREE RETURNS
You have a full week (7 days) from the time you receive an artwork to decide if you would like to return it.
No questions, no hassles and Bluethumb will pay for the cost to return your purchase to the seller up to a maximum of $100.
Embed Artwork Image
Add this artwork to your site by copying the code below