About
After many years break I have once again picked up a pencil and a box of paint and begun to produce a variety of artwork. I particularly like the process of lino and woodblock printing and have dabbled with reduction printing and solar plate etching. I have been inspired by various printmakers in Australia and UK, including Margaret Preston, Gail Kellett, Lynne Roebuck and Ian Phillips. I like bright colours and my work often incorporates design rather than realism. I enjoy the process of cutting the lino, often more than the printing itself and at present am producing groups of work with a theme. These are simple black prints that are then hand painted with acrylics.
I work from my Wamboin Studio, overlooking the eucalypt woodland so common to my area in southern NSW. For company I have a range of bird life, kangaroos, the occasional echidna and several sugar gliders. I also love to snorkel and scuba dive, which gives great inspiration for several of my works.
Top Categories
Education
High school art classes.
Self taught printmaker.
collector
Andrea D.
8 days ago
artist
Natasha J.
8 days ago
artist
Tim G.
12 days ago
artist
Christine S.
10 days ago
artist
Margaret (.
8 days ago
collector
Kath P.
6 days ago
collector
Rebecca F.
9 days ago
artist
Julie S.
12 days ago
artist
Daniele L.
10 days ago
artist
Stuart E.
1 day ago
artist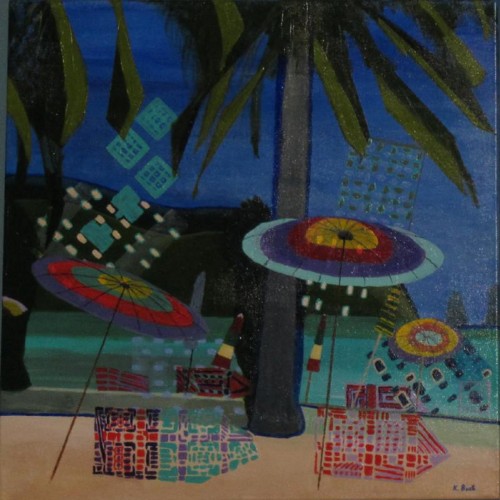 Kathy B.
12 days ago
artist
Tracey B.
8 days ago
Previous
Previous