About
I am an eclectic and experimental artist and have been since old enough to hold a crayon. A green thumb, nature lover and animal obsessed artist. I work in my studio or in the garden (surrounded by beautiful mature trees). My inspiration comes from the natural world in general. Animals (especially rabbits), plants, landscapes then moving into humour, portrait and statement art. I am intrigued by Ned Kelly and his life as much I am about Don Quixote in the book by Cervantes. Occasional forays into satire with many Bald Archy entries are another of my pet areas (I do love to roast a politician or paint Dr Chris Brown!). This varied subject matter (and my many disciplines) is what drives my creativity. Painting, drawing, printmaking and sculpting in bone, wood, metal and recycled items are my main disciplines (oh there are more, but we'll just leave them alone for now!). I have been a finalist in many art competitions such as The Hills Grammar Acquisitive Art Prize, Blacktown Art Prize, Hunters Hill Art Prize, The Bald Archy, Westmead Art Prize to name a few, and have won multiple awards in different disciplines. My artworks are found in private and public institutions here in Australia and overseas.
Honoured to be one of 3 artists involved in bringing "Drawing on Memory" to life for Holocaust Survivor Harry Fransman (featured on Channel 7's Weekend Sunrise).
My studies have include a Diploma of Fine Art from The Sydney Gallery School, study at Julian Ashton School of Art, Waikato Polytech and many casual art workshops. Predominantly a self taught artist currently working from my studio and enjoying larger sculpting at The Sydney Gallery School Open Studio sculpture sessions with Sam Valenz.
Education
Diploma of Fine Art from The Sydney Gallery School.Studied at Julian Ashton School of Art.Waikato Polytech and many casual art workshops. Open Studio at The Sydney Gallery School - Current.
Exhibitions
2017 Eden Unearthed 2017 SWAP 2017 Vital Push Small Sculpture Exhibition 2017 Many Viewpoints Nepean Hospital 2016 Many Viewpoints Blacktown Hospital2015 Royal Easter Show2015 Hunter's Hill Art Prize2015 Harbour Sculpture2015 Westmead Hospital Temporary Exhibition2015 Vital Push 2014 'Drawing on Memory' NSW Parliament House 2014 Sculpture in the Vineyards Wollombi2014 Sculpture in the Gardens Mudgee2014 "Reimagining the Familiar" Joint Exhibition Balmain2014 Eden Garden Gallery Solo Exhibition2014 Westmead Temporary Exhibition Space Aug/Sept2014 Westmead Art Prize 2014 Sculpture on the Greens 2014 Hunters Hill Art Prize 2014 Drawing on Memory (drawings for Holocaust survivor Harry Fransman) Sydney Jewish Museum2014 Royal Easter Show2014 Not your average Exhibition! This is a POLITICALLY CORRECT FREE zone.2014 Sculptures on the Green2014 Bald Archy Currently Toured Australia for most of 20142013 Packsaddle Fundraising Exhibition 2013 Eden Gardens Solo Exhibition 2013 The Kings School Art Show 2013 Hunters Hill Art Prize 2013 Are We Half Way There Yet? ESP Gallery 2013 Bald Archy 2012/2013 Westmead Temporary Art Exhibition 2012 Hornsby Art Prize 2012 Blacktown Art Prize 2012 The Kings School Art Show2012 Hunters Hill Art Prize 2012 Marrickville to Merriwa via Meadowbank Wallarobba House 2012 Bald Archy 2012 One Up Sydney Gallery School 2011 Hunters Hill Art Prize 2011 The Kings School Art Show 2011 Royal Easter Show 2011 Bald Archy 2010 Drummoyne Art Prize 2010 Hunters Hill Art Prize 2010 Bald Archy 2010 The King's School Art Show 2010 Royal Easter Show 2009 Blacktown Art Prize2009 King's School Art Show2009 Hunters Hill Art Prize 2009 The Royal Easter Show 2009 Bald Archy 2008 Hunters Hill Art Prize 2008 The Tap Gallery 2008 The Royal Easter Show 2008 The King's School Art Show'2008 Hills Grammar $8000 Acquisitive Art Prize Finalist 2007 The King's School Art Show 2007 The Royal Easter Show 2006 The King's School Art Show Prizes/Publications 2014 2nd Miniature Sculpture 2014 HC Printmaking Royal Easter Show 2012 Hornsby Art Prize Sculpture Commended 2012 Returned to Glory Cleanaway Award Best use of non recyclable materials.2010 Murray Farm Art Exhibition Best Female Artist Section HC2009 Celebrity's Choice Art Prize Orange Blossom Festival Publications: Medical Journal Australia April 2013 Also exhibited/exhibits in many other shows such as the Oatley West Art & Craft, Oakhill Art Show, Currabubula 47th Red Cross Art Exhibition and other local art shows and galleries (Pop Goes the Easel etc). The Hornsby Shire Council "Strange Fruit" 2013 Westmead Hospital, Concord Hospital2014 Art on Loftus - Guest judge.
Press
http://www.dailytelegraph.com.au/entertainment/arts/artists-bring-holocaust-survivors-miracles-to-life-in-drawings-at-the-sydney-jewish-museum/news-story/5b4fdef06f10b844033ce227cdc758d5http://misociety.com.au/bald-archy-prize-2012-won-by-allie-campbell/http://www.abc.net.au/lateline/content/2012/s3428340.htmhttp://www.hillsnews.com.au/story/2217443/carlingfords-lyndsey-hatchwell-a-mother-of-re-invention/
Influences
Too many to list, but if I had to pick one it would be Sidney Nolan. I am very drawn to artist's who followed their own path and weren't afraid to experiment.
artist
Carolyn D.
10 days ago
artist
Pip P.
8 days ago
artist
Mellissa R.
1 day ago
collector
Philippa B.
2 days ago
artist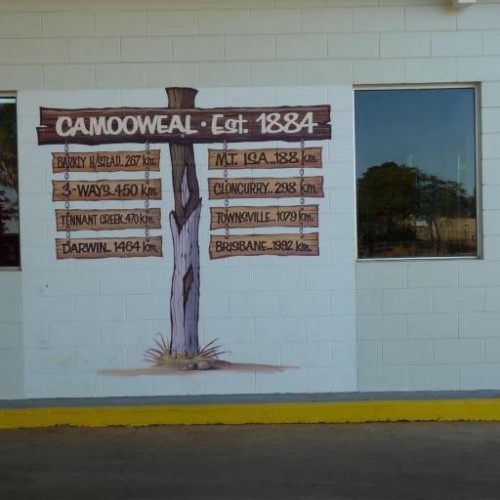 Virginia M.
4 days ago
collector
Tina K.
12 days ago
collector
Carolyn R.
6 days ago
artist
Katherine A.
12 days ago
collector
Lorraine C.
6 days ago
artist
Irina R.
1 day ago
artist
Laurie C.
8 days ago
artist
Karen F.
22 hours ago
Previous
Previous