About
OUT OF THE DARKNESS
By Maree Edwards
In late 2009, I was diagnosed with Post Traumatic Stress Disorder. The diagnoses hit home, I said to myself I have to face this; before long I met my fear, and we talked. After a while that paralysing fear subsided and I felt movement again. Something erupting in me; it wasn't a volcano, no it was I and I had been lost for a very long time.
My metempsychosis began when I first started to comprehend the truth behind things, like the fact that I was ultimately afraid and discontented with myself. I eventually discontinued fleeing from myself and came to terms with my own sense of melancholy. At that moment I immediately had an idea. I'd entertained ideas before. However, this conception came with a basket filled with aspiration. With that hope I discovered and attained the strength to pursue an avenue towards a creative solution. I was starting to take the metaphorical blindfold off. I was beginning to see and it was so obvious. My vision was astoundingly logical; art was to instantly become my solution.
I was enjoying this period of discovery I was swimming boundlessly and in all directions. I skipped along the surface I avoided the urge to go deep. Depression is deep, it's multilayered, and it's consuming and indifferent to beauty. Nevertheless, when such debility is expressed onto canvas one may find something beautiful within the obscurity.
My past inability to confront my inharmonious condition was perpetuated by my denial. I denied everything, I preached falsehood to myself. I believed I could hear, yet my faith in hearing invited my deafness. I thought I knew, whilst knowing only encouraged me to perceive less. Knowing too much gives birth to labels and labels make life sterile. There's magic in the mystery there is adventure in all odd perplexity. We know ultimately nothing, and that is utter magic. With that wonder I've found myself again.
Art became my salvation; I still knew that my emancipation had to come from me, it had too and so it did. I decided to rediscover myself at any cost. I ransacked my inner castle, I inspected my psyche with forensic precision I searched high and low for my own evanescent reflection, I looked everywhere. One day it came to me, an epiphany. In order to find myself I must devise a system, an allocation of natural therapy. In other words, a natural dialog was necessary. At that time I was unaware of how this dialog was to be preserved. I knew I had to keep a record nonetheless. I needed an achieve to help deliberate, I had to have something to analyse, and it needed to consist of some form of lucid authenticity. I pondered, how can I express myself honestly, how can I represent the essence of my soul without the written word, without any form of unsought or fabrication. My dilemma came when I realised that keeping a record of spoken truth is oftentimes unyielding and formative. I recognised that language and words are inert. The use of them to convey anything is highly useless. Admission of this is noteworthy, as it renders the most popular form of communication dangerous and above all counterproductive. So what is the best medium to assist in the manifestation and expression of the truth?
Truth, this is something that I unconsciously was longing for. I needed a way to emerge with a deeper understanding of my feelings, good or bad. I acknowledged that this process of self-communication. Telling ones story without speech, using art or visual representation, transcends language and leads to a better understanding and a more joyful life. All I desired was peaceful legitimacy, I dreamed of something beautiful and true, something courageous and impartial. I realised I dreamed of not just myself but of love through Art. Pouring paint onto a canvas developed an outlet for my exquisiteness and too my afflictions. Art is liberating, its deliverance comes through its complete and utter integrity. It has entirely transformed my way of life.
Perhaps, I suppose not always, I believe that there is no night without day. I mean who would have thought that for me, in order for myself to triumph over it; all it had to do is sit down and engage in an honest exchange.
My art was born at the exact same time as my identity perished and so too all the expectations of my identity were set free to roam.
My paintings are my treatment and my cure they are the fulfilment of my desire to simply share my story. We all want to tell our story, I was so frustrated when I wasn't sharing my truths, the truth was there but I was unaware that it couldn't be spoken.
Unfortunately and gleefully my lips have lost their ability to speak. I can only hear but not that of voices or reason. I listen carefully and I hear my wrist, my hands and my fingers. They bellow at me, they cry for a brush. For they know only the brush can sing my song. When I pick it up it sings as loud as it can. It knows endless verses and so it sings. Today, it constellates about a woman and how she surrendered herself to the lurid, how she had her date with darkness, and found the light before dessert.
I am a self-taught artist, who dreamed of bringing original canvas printings into the homes of savvy art lovers worldwide. With beautiful and elegant colour palettes, trendy designs and uplifting imagery, my artworks are easy-to-match with both contemporary and traditional settings, complementing your home with dashes of colour and strokes of artistic sophistication.
There are many overlaps in the processes in different areas of any particular work. I have used numerous tools to create many overlays; these layers have become areas of intense interest as they seem to achieve a variation of effects all on their own. Another words, I've created layers that give birth to new layers. Each painting therefore is multidimensional in that each stroke discovers the next stroke in the process. This entices the viewer to come closer and examine the work more closely, as the longer you look the more infinite the textures become.
The freedom of self-expression is to some impaired by an imaginary demarcation. Anything within that border finds itself in a social green zone. Safely amongst friends in the hassle free zone, yet lacking in truth and honesty. My paintings are without borders, without fear of presupposition. My work is above all a free declaration of which I am a true abdication from me through the brush. For all I have is my aestheticisms, which screams and sings renditions of heart beats that pump imagery and motifs across rooms like shooting stars. I cannot promise you modesty for I am no longer unassuming. I can sure sit comfortably on any wall and in any place. My pieces are self-acquired yet gift wrapped with bestow. They swallow their surroundings and in turn expel vivid gestures of luminous dancing. The dance that beauty often has with itself as it stumbles over its confusion to find its many lovers.
This process is a wonderful challenge for me every time I pick up the brush it is so important to me, just like you need "air to breathe" I need "Truth to sing".
It is difficult to narrow the meaning of a lot of my work to a clear definition. If I had to define it I would say it's above all an honest gesture. The majority of my work falls into the contemporary category so it leaves a wide scope for all subjective individual meaning. For those who view the paintings. Even if the intended meaning is not met at a glance, it will in most cases, evoke an emotion or set a mood that is personal to the observer. Just like nature does, time and time again, with its surreal beauty. All honesty is genuinely appealing, for those who seek to hear impeccable songs. Listen with your heart, not with your tongue, dance with all your toes and always shake your bum. If you're feeling really empty you can always fill yourself. You might find an incredible story waiting for you on your shelf.
Top Categories
Education
Styling for 30 years
Interior Design Diploma
Exhibitions
Never Exhibited before, just waiting for my big break.
Influences
Maree's philosophy behind her creativity
The urge to express emotions and share her thoughts through paintings only came to light in 2009 and helped Maree overcome a gloomy chapter in her life. Those first paintings "The Tears" signify the dark side of one's life. They invoke the memories of sorrow, pain and loneliness that we feel when hurt, lost, unloved, betrayed …..
But just as light exists together with the darkness, the opposite sensations began to appear in her work. Since then, Maree's art has shifted and matured. Her ability to express herself through paintings enriched her with "Freedom of Expression" and helped her rediscover colour and light in the world.
The art work Maree creates are versatile, each depicting a rainbow of emotions awakened by the world within and around us. There is a feeling, an experience and wisdom that she puts behind each painting in attempt to share and connect with others. To further reach the soul and provide a sense of unity, to invite others to interact with the painting, Maree uses acrylic and oils and different types of brushes with scrapers producing a three-dimensional art piece.
Maree's paintings burst with texture, colour and act. Some of her artwork carry humour, while others carry irony and pain, intending to provide a sense of "you are not alone, we all may feel that way".
artist
Melinda P.
3 days ago
artist
Colleen S.
8 days ago
artist
Robyn G.
2 days ago
artist
Susan C.
12 days ago
artist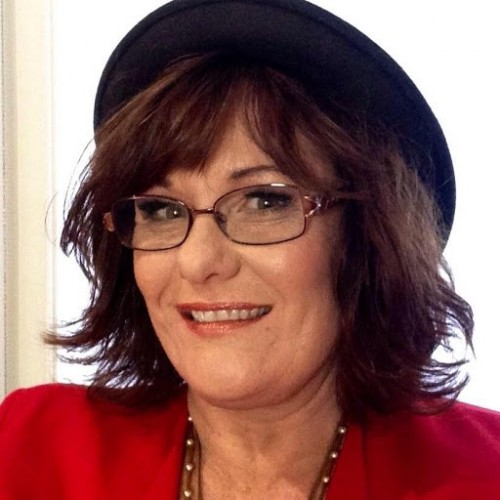 Lisa J.
1 day ago
artist
Julius K.
9 days ago
artist
sandy h.
10 days ago
artist
Kerry j.
2 days ago
collector
Felicity
5 days ago
artist
Sarah S.
3 days ago
artist
Chrissie C.
7 days ago
collector
Ingrid S.
6 days ago
Previous
Previous