About
Mendo is a full time Melbourne artist who loves bright and bold colours with lots of texture, 12 years and loving it. After pursing honours in Microbiology, Mendo loved the experimental side of science but needed to express himself creatively. By fusing these worlds together he created truely cutting edge experimental artworks. This passion is what gets Mendo excited everyday to create beyond his imagination.
"Painting for me is mediation, to get into 'the zone'. It allows me to quieten the mind and get into a flow-state to create art that comes from some deep subconscious instinct, a hidden second nature. I love using bright and bold colours in my own masculine way, I think it gives a great balance of Yin and Yang. The ocean is also a big influence as I spend a lot of time in Blairgowrie (Mornington Peninsula).
Mendo can also custom design art for any home or business, just name the colours and any size. Mendo's studio is based in the lovely Botanica Park Precinct of Bundoora. Meetings at the studio are available 7 days a week by appointment only. This is a great way to see many finished artworks and discuss a project for you.
Visit www.mendo.com.au
Education
Honours graduate at La Trobe University
Exhibitions
2016 BRUNSWICK STREET GALLERY 2014 - CAM ART (CAMBERWELL GIRLS SCHOOL)2014 - JOINT EXHIBITION WITH VICTORIAN DESIGNER FLOORS2013 - PROUDLY ENTERED THE AUSTRALIAN PARLIAMENT ART COLLECTION2013 - LEXUS (IS RANGE) CAR SHOW2012 - ART MELBOURNE 2012 EXHIBITION2012 - SYDNEY ART EXPO 20122011 - ART MELBOURNE 2011 EXHIBITION2011- ART YARRAMANUA - 500 Collins St' Melbourne CBD.2010 - BRUNSWICK STREET GALLERY - Fitzroy 2009 - JANES GALLERY - East New Plymouth' NEW ZEALAND2008 - MICHAEL BOYD GALLERY - Collingwood' Melbourne' AUSTRALIA.2007 - PER METRE SQUARE - Collingwood' Melbourne' AUSTRALIA.
Press
2012 - TV commercial as featured artist in Art Melbourne 2012 Exhibition2012 - Featured in Australian Art review' May 20122012 - Leader Newspaper' May 20122010 - Leader Newspaper' November 2010.
Influences
Seascapes of the Mornington Peninsula, the streets of Melbourne & the colours within it all. Artist influences - POLLACK' PICASSO, WARHOL, & MATISSE
artist
Patricia G.
about 1 month
artist
Julz R.
27 days ago
collector
Morgan L.
27 days ago
artist
Debra B.
about 1 month
artist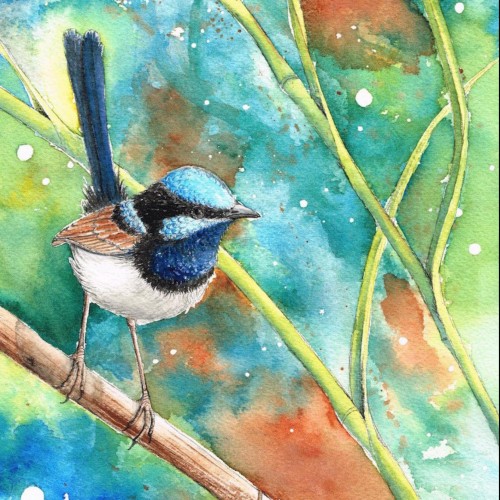 Rebecca P.
about 1 month
artist
Pauline J.
about 1 month
artist
Donna W.
about 1 month
artist
Marnie
about 1 month
collector
Anna A.
about 1 month
artist
Pamela B.
27 days ago
artist
HSIN L.
about 2 months
artist
Susannah P.
29 days ago
Previous
Previous