About
Award winning professional Australian Artist Meredith Howse was born in the Northern Territory of Australia. Meredith spent a idyllic childhood exploring and roaming around N.S.W country towns. A graduate from the University of Technology, Sydney, who has travelled through Asia, Europe, America and Canada. Meredith now resides in Queensland, Australia working full time with artist quality Oil and acrylic colours, using a Alla Prima technique. In 2016 Meredith set out to follow the Brisbane River from its beginnings at Mt Stanley to the end at Moreton Bay, the result was a successful exhibition of 30 paintings. In 2018, Meredith exhibited 90 works in a Solo Exhibition - Sublime Landscape' at Lockyer Valley Gallery, Queensland. You will notice a few abstract pieces amongst Meredith's collection as she uses colours from her landscape paintings in loose freed up moments."Inspired by the beauty of landscape worldwide, I try to give the landscape paintings a dramatic feel, drawing the viewer into the painting. I want you to feel you are within the painting and feel the cool depths, the power charge of a incoming storm, the warmth of the sun, or the salt in the ocean air"
Top Categories
Education
Brisbane Institute of Art
Brisbane Painting school with Marcel Desbiens.
Workshops with Australian Landscape Artist John Wilson, Australian Impressionist Colley Whisson, Australian Abstract Artist Glenda Charles.
Exhibitions
1987 1st Prize Textile Art Cootamundra Show
2009/11 St Columba's Art show
2014 "Spaces" Exhibition RQAS.
2014 'Mobility for Life' Exhibition at the Brisbane Theosophical Society.
2014/15 Brookfield Show
2014/15/16 Lethbridge Small Scale Art Award Finalist
2015/16 The EKKA (Royal Queensland Agriculture show)
2015-19 over 20 exhibitions at Petrie terrace Gallery. Home of the Royal Queensland Art Society.
2015/16 COSSAG Exhibition at The Cathedral of St Stephen. Brisbane.
2016 Major Exhibition of 30 paintings. "The Brisbane River Series" at RQAS
2016 Finalist Rotary Art Spectacular.
2016 3rd Prize RQAS Town and Country Exhibition
2016 Finalist Queensland Bi-annual Figurative Art Prize.
2017 2nd Prize Gold Coast show. Oil/acrylic section.
2017 2nd Prize Wallamba District show. Oil/acrylic section.
2017-18 Finalist Rotary Art Spectacular.
2017 Curator of All Creatures Exhibition Petrie Terrace Gallery.
2017 Finalist Milburn Art Award
2017 Great Lakes Annual Art Award Exhibition.
2017 Curator Marist Ashgrove Art Show.
2017 3rd Prize 'Landscape'Award. Petrie Terrace Gallery . 2018 February Solo Exhibition at the Lockyer Valley Gallery Queensland
2018 Towoomba Grammar Art Show
2018 Stuartholme School Art Show
2018 Brisbane Institute of Art Members Exhibition
2018 1st Prize Great Lakes Art Exhibition,NSW
2018 1st Prize Landscape Award Goondawindi Aspects Art Show for 'Storm Brewing over Muttama'
2018 Aqquisitive award $1000 for 'Colours of Texas' Goondiwindi Aspects Art Show.
2018 3rd Prize Landscape d'Arcy Doyle Art Award
2018 Finalist in 'Mission to Seafarers Mariners Art Award' for 'Seaworthy'.
Press
Published in Art Edit magazine 2016 Feb-April, Published Art Edit magazine 2017 Nov-Dec, 2018 Article GATTON Star
2018 Article Rockhampton Tribune, 2018 Article Cootamundra Herald , 2018 Art Edit Magazine Winter issue.
Influences
Landscape Artists of the British Isles, America and Scotland.
Australian Abstract Landscape artists.
Australian Artists Colley Whisson, John Wilson, Lloyd Rees, Arthur Streeton, Peter Hubbard , Beverley Tainton , Glenda Charles
artist
Kerry j.
3 days ago
artist
Chrissie C.
8 days ago
artist
Colleen S.
9 days ago
artist
Sarah S.
4 days ago
artist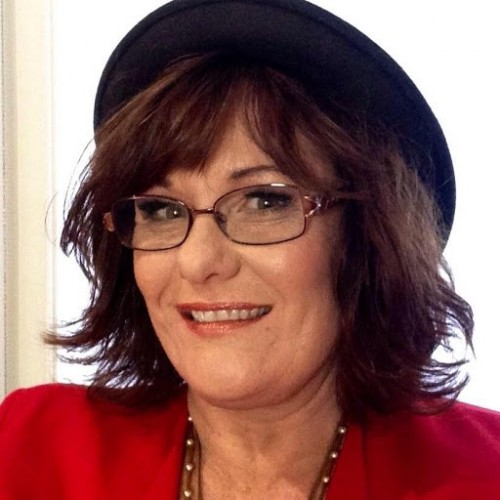 Lisa J.
2 days ago
artist
sandy h.
11 days ago
artist
Susan C.
13 days ago
artist
Julius K.
10 days ago
artist
Melinda P.
4 days ago
collector
Ingrid S.
7 days ago
collector
Felicity
6 days ago
artist
Robyn G.
3 days ago
Previous
Previous