About
I am a self taught artist residing on the south coast of NSW. I am surrounded by magnificent beaches and beautiful countryside which is where I get my inspiration from, there is such an abundance of subjects to choose from. I have a love for painting seascapes and landscapes. My aim in my artwork is to produce an escape, a retreat, to take you to a place to relax and lose yourself in this ever so busy world.
Education
I studied art and art history at school' but am basically self taught. The majority of works are in oil to get the desired effect I am looking for in my art, they are vibrant, smooth and easy to blend, so I am able to achieve my desired effect.
Exhibitions
Solo exhibition at Ablaze Brasserie in the Shoalhaven. Collaborative exhibitions with local art societies ( Shoalhaven ' Kiama and Millhouse in Milton) I have also exhibited in the National Womens Exhibition at the University of Wollongong - Nowra Campus.
My art is also hanging in the Nowra CBD in various offices
Col abortive exhibition in Wodonga
The Kangaroo Tour of Australian art in Italy 2015 - 2017 x 5 exhibitions
Press
* The South Coast Register printed my photo in front of one of my pieces that was on display in the Shoalhaven Art Centre in 2013.
* Published in coffee table book 'Amazing Australian Artists' on sale at the Art Gallery of NSW Sydney
* Showcase (1/2 page) in Art Edit Magazine issue 10 and soon in issue 11 .
Influences
I have no one particular influence' just my surroundings. I look at everything as a prospective subject for my art. I have studied art history and the masters' but have developed my own individual style.
artist
Marnie
about 1 month
artist
Julz R.
27 days ago
collector
Morgan L.
26 days ago
artist
Susannah P.
29 days ago
artist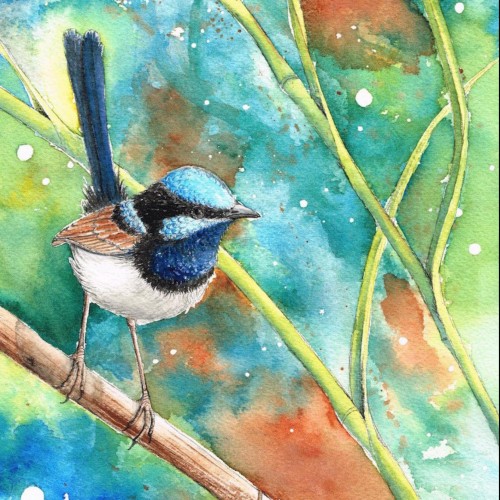 Rebecca P.
about 1 month
artist
Pamela B.
27 days ago
artist
Patricia G.
about 1 month
artist
HSIN L.
about 2 months
collector
Anna A.
about 1 month
artist
Donna W.
about 1 month
artist
Pauline J.
about 1 month
artist
Debra B.
about 1 month
Previous
Previous