About
Mike Rule was born in Sydney, and studied fine art at Newcastle's Hunter Street campus. Upon moving to London in 1996, Mike experienced a prolific period of capturing people commuting, socialising and engaging in everyday activities. During this period, Mike was able to absorb himself in viewing some of the finest artworks created throughout history, which inspired the creation of roughly 70 pastels on paper works largely influenced by the likes of Henri de Toulouse-Lautrec, Vincent van Gogh and Egon Schiele.
Upon returning to New South Wales a few years later, Mike began exploring with oil on board and canvas, capturing the old streets of Sydney and Newcastle, where the old colonial architecture resonated with him.
In 2011 Mike moved to the Northern Territory, where the dramatic change of landscape and light had a huge impact on him, causing him to leave the more figurative and gestural work behind and inspiring him to paint luscious oil paintings capturing the unique light and feel of Northern Australia.
Mike currently specialises in fine art and landscapes that resonate with those who have not only experienced the Northern Territory but also those who harbor an appreciation for the Australian environment. Mike searches for images and settings that personify the local area and then brings them to life on canvas.
Education
Diploma of Fine Arts: Newcastle TAFE
Advanced Diploma of Fine Arts: Billy Blue School of Graphic Design
Exhibitions
NT Supreme Court: December 2017 - 23rd Human Rights Art Award and Exhibition (Highly Commended)
DVAA - Main Gallery, Darwin City: November 2017 - "From Lee Point to the Buntine" Solo Exhibition
Darwin City Library: July 2017 - Artists in the Library Series
Godinymayin Yijard Rivers Art Centre, Katherine, NT: June2017 - 42nd Katherine Prize
Newcastle art Gallery: 1995 - Reg Russom Drawing prize Newcastle regional art Gallery
Solo exhibition Vista Blue gallery North Sydney 1999
North Sydney: 1999 - Vista Blue Art Gallery and North Shore Galleries - Solo Exhibition
Press
November 2017 - "Off the Leash" Magazine
November 2017 - NT News "Lee Point to the Buntine" Exhibition opening
Influences
Fred Williams
Geoffrey Smart
Brett whitely
Lloyd Rees
artist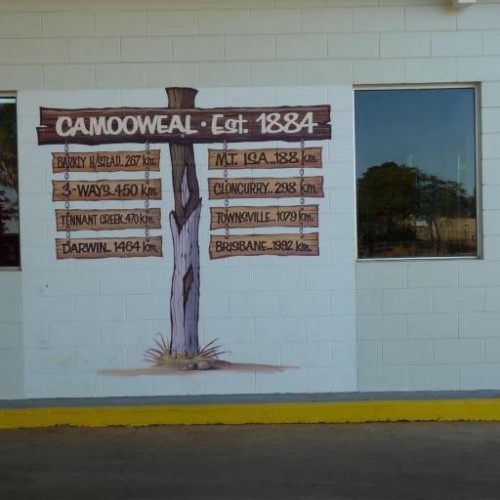 Virginia M.
6 days ago
artist
Pip P.
9 days ago
collector
Carolyn R.
7 days ago
artist
Katherine A.
14 days ago
collector
Tina K.
14 days ago
collector
Philippa B.
4 days ago
artist
Carolyn D.
11 days ago
artist
Mellissa R.
3 days ago
artist
Irina R.
3 days ago
artist
Laurie C.
9 days ago
collector
Lorraine C.
8 days ago
artist
Karen F.
3 days ago
Previous
Previous