About
Hi, I'm Monika (Mon), an emerging artist living at the foothills of the beautiful Blue Mountains National Park.Thankyou very much for taking the time to view my gallery. You are most welcome to follow me on Bluethumb, Instagram as well as my Facebook art page. ● my creative outlet started in 1996 with ceramics ● I began painting in August 2012 by enrolling in an online course learning to paint landscapes in oils. From level 1,2 and various online courses. ● From Jul 2013 I joined the Nepean Art Society and began taking weekly classes in watercolours which culminated in participating in a workshop with Joseph Zbukvic master watercolour artist at the Charles Sturt University in Bathurst in January 2018. ●Apart from oils, watercolours,I now use acrylics, inks and mixed media. At some stage I have plans to add alcoholic inks and pastels to the mix as well as fluid art. ● I love to depict beautiful landscapes from around the world, both from the natural as well as the built environment. In between I'll create a work relating to environmental issues. ● Seeing as I love bright colours, I'll every now and then start splashing around some inks as background to floral designs using acrylics. ● I began exhibiting in group exhibitions and shows in 2014, in venues in and around Sydney and the Blue Mountains region. ● Jan 2016 Artist Palette magazine published a 10 page feature including 16 of my artworks and a demo. ● Over the last couple of years, I have received a couple of awards both physical and online. A Commendable from the Blackheath Rhodo Festival and a Highly Commendable from the Mt Wilson Spring Blossom Festival, both for watercolour. I've also received a number of Special Merit Category awards for themed monthly worldwide competitions held by the online gallery Light Space and Time. These were 3 mixed media and 2 were in acrylics. ● Currently I'm creating a body of work for my first exhibition in October. A collaboration with another artist Meg Vivers. It'll showcase Australia's wonderful landscapes, from the coast to the mountains, the regional areas and not to forget the glorious colours of the Australian Outback. ● I'd be very happy if my art brings about a smile, a memory or a feeling of calm or even deep thought. I don't know where my journey will take me, all I know is that I am enjoying creating art immensely.
Top Categories
Education
Rod Moore (Impressionist oil artist) -online courses from August 2012 till April 2013
Joe Cartwright (well known watercolour artist) -ongoingweekly classes since early July 2013
Teachers of various mediums via DVD's eg. Joseph Zbukvic' John Lovett' Ken Harris and Mark Waller plus lots of books and magazines
One week workshop with Joseph Zbukvic master watercolour artist in Bathurst at the Mitchell School of Arts at the Charles Sturt University.
Exhibitions
My first group exhibition was at the Nepean Art Society Autumn Exhibition this year which was very exciting for me.
Springwood Art Show 29th to 31st August 2014
Nepean Art Society Spring Exhibition 13th & 14th September 2014j
Blue Mountains Artfest 7th to 9th November 2014
Past group exhibitions at:
Nepean Art Society Autumn Exhibition April 18th & 19th 2015
Hawkesbury Show 24th' 25th and 26th April and
Blackheath Rhododendron Show (awarded a Commended for a watercolour painting)
Nepean Art Society Autumn Exhibition 2016
Art in the Hills Acquisitive Art Prize
Hawkesbury Agricultural Show
Winmalee Artfest
Nepean Hospital Arts and Cultural Program'
The Lane Cove Art Prize,
Oatley Community Festival
Springwood Art Show on the last weekend of August
Nepean Art Society Spring Exhibition in September
Mount Wilson Spring Blossom Festival (Highly Commended awarded for watercolour)
Blackheath Rhododendron Festival
Blue Mountains Artfest this weekend (both ceramics and paintings)
2017 has begun with a bang... I've received a Special Merit Category Certificate in January for my 'Reflections on the Murrumbidgee River' and a 2nd one in February for my Venice in Autumn' both from Light Space and Time Online Gallery.
On the first weekend of March, I've entered some of my artworks at the Portland Art Purchase Society
Art in the Hills exhibition on the 25th and 26th March ...a number of my paintings will be in the general exhibition.
For this year I've decided to post more of my work online. And, already I have received another Special Merit Category award by the online gallery Light Space and Time for my piece 'Happy in Spring'.
After next weeks workshop with Joseph Zbukvic in watercolour, I'll start with projects for my first exhibition in October this year. It will be a joint venture with Meg Vivers and will be held at the Gallery One88 in Katoomba, Blue Mountains. Another challenge for me, but I am really looking forward to the experience.
I made an exception this year and entered 3 paintings into the Royal Easter Show in Sydney and both of my latest acrylic paintings are now gracing the walls of the new owner.
October 2nd to October 14th 'IMPRESSIONS OF AUSTRALIAN LANDSCAPES' a joint venture with Meg Vivers at Gallery One88, Katoomba. For lovers of all kinds of landscapes from around Australia.
Press
My journey into the world of creating art has been published in 'Artist's Palette' by Woodlands Publishing. Issue 145 came out on 25th January 2016. It covered 10 pages with a feature about my journey as well as 16 paintings and a step-by-step demonstration.
A small feature about me in Nepean Art Society's monthly newsletter published end of August.
Influences
My inspiration comes from my love of landscapes of all kinds from the beaches to the mountains, from the mountains to the amazing colours of the outback and everything inbetween. I believe my love for the Australian landscapes comes from a beautiful poem I came across in high school written by Dorothy McKellar titled 'My Country'.
I also find my inspiration from the fabulous artworks created by other artists. They definitely inspire me to improve my own work.
artist
Melinda P.
2 days ago
artist
Chrissie C.
6 days ago
artist
sandy h.
9 days ago
artist
Colleen S.
7 days ago
collector
Ingrid S.
5 days ago
artist
Julius K.
9 days ago
artist
Kerry j.
1 day ago
artist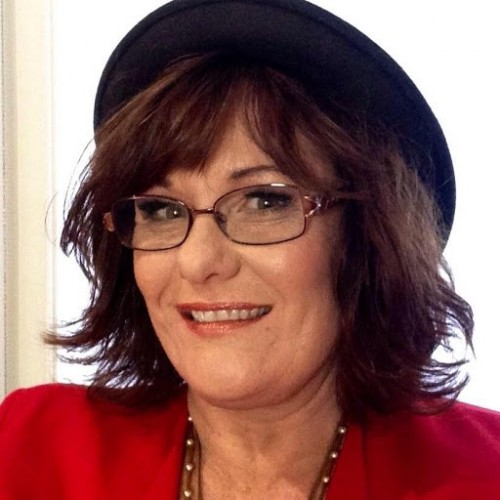 Lisa J.
11 hours ago
collector
Felicity
4 days ago
artist
Robyn G.
1 day ago
artist
Sarah S.
2 days ago
artist
Susan C.
11 days ago
Previous
Previous