About
Hi ,I am Pom I started my art some years ago I painted " Stairway to Heaven " in watercolors I am holding flights of stairs to bring awareness how disability people have it hard to access stairs living on top floors. After I painted this in beautiful bright watercolors, I started to paint digital art , acrylics on canvas as a hobby having a passion to paint and discovered I am blessed the Lord gave me my painting gift . So from being a Hobby artist I am getting on the top as a Rising Artist my works have been so much enjoyed by my kin, friends , FB friends and others across Australia and around the world. I love painting Bright colors my artworks is so bright I light up FB pages many come to see my art works to enjoy. I have been inspired by my grown up blessed kin won the NSW Art Award 1990 having received First Prize in NSW Art Youth Award award from the Lord Mayor Barbara Armitage he received a Art Certificate and prize award.I enjoy painting my beautiful art works in my special Unique Art style " Oz Differance " as well I never went to art classes or studied art I relied on the good Lord Teaching me and guiding my brush and I use lot of light , texture , impressionist and expressionist art works this comes natural to me .Many like my art as well they call it " Quirkey" and that could be so and in my Oz Differance I paint nature, flowers, landscape, portraits ,cubism , abstract art and using so much Bright colors I can paint like I am in another world . Yet my art style so unique many Royals enjoyed so much they sent me likes to my FB and to me personal likes e.g from Queen Elizabeth of Windsor II to Prince Stefan of Montenegro like my artworks . I also painted Portrait of John Laws and from Royals to medical and legal professionals they enjoy my Oz Differance Art .I learn from good Lord my Teacher I am gifted to be blessed with special unique art .My Art various links feel free to go to these links to read about my blessed artist gifts and here and to enjoy my paintings .I have updated my Art logo name and Hope you all enjoy my artworks.I painted John Laws portrait in my " Oz Differance " style so through my " Oz Differance " art also flows Picasso, Monet a, Sureat, Nolde and other classical artists . In John Laws portrait you can see his Nose and Face shines Picasso this comes through in my " Differance" unique art.I paint Digital Art using Latest use Photoshop, Corel, and other programs and I paint Acrylics on Canvas .You can all view my artworks on these links.1. Youtube Link : Oz Differance Art Oz Mate 2. Twitter : https://twitter.com/Oz7SArtPBDifferCheck out my Art has been enjoyed by many people also talked on radios across Australia Micheal Mc Laren show 2GB, Glen Wheeler show 2GB, John Laws 2sm , Jon Lewis Australia radio and enjoy my charities , Gospel teachers, academics , professional doctors , legals.Queen Elizabeth of Windsor II enjoyed my art works I painted " Parisian Royal Queen Hat and Polo stick" she sent me like to FB she liked the Polo stick on the hat you can see this on my links - Queen used to be my FB friend some years ago . John laws sent me letter thank you loved his portrait and many other people enjoy my art works . I paint and design my Artworks for people that love to have special unique art in their homes , restaurants , health ans fitness , office, work, building openings, and can use my artworks on Vivid Light Display for special occasions and events .My Digital Thumbnail art works can be used for those who wish to buy my works sent to them online from Blue Thumb. People can select what art they wish I post my art on men's women's children's T - Shirts and clothing , prints , mouse pads, and other accessories , canvas which can be accessed from my Oz Zazzle _ Shop link . I also design fashions in my style of Art Oz Differance and these can be requested from me for people that love to wear latest new fashions that I create in my Unique Art style and designs.Paise the Lord He is my Great Teacher .Come enjoy my art anyone can Subscribe to my Youtube and buy my works .Enjoy my Art ! Pom Oz Art Differance Oz Mate
Top Categories
Education
Postgraduate Bachelor of Arts and Master of Arts
Exhibitions
2013 - 2016
Art enjoyed by many people also on radios across Australia and much loved by families, charities , nuns, priests , children, teenagers , grandparents.
I also teach my unique Oz Differance Art style on Youtube and presenting You Tube Live Streaming videos.
EXHIBITIONS From 2103 - 2016
1. To my blessings Kin my art on display from 2013 - 2016 . I receive likes and how loved my art and the Masterpieces I painted shine " Guardian Angel and Boy Rider and Little Amigo double side face Picasso style . More likes for my other latest Art in my Oz Differance flows more Picasso style themes e.g in my painting " Clown , Flowers and Cubic child in Picasso Art style , and Monent influences shines through my art all this on display.
2. Micheal Mc Laren show 2GB. 2013 - 2016 - Paintings of Guardian Angel and Boy Rider, Little Amgio, John Laws , Royal Queen Hat , Micheal Mc Laren . talk on radio NSW Australia
3. Glen Wheeler show 2GB . 2013 - 2014 . Various Oz Differance paintings in NSW Australia
4. John Laws show 2SM . Portrait of John Laws on Display on Radio Talkback with John Laws in NSW Australia . I received his personal like and thank you to me for painting him he said my portrait looks like him.
5. Jon Lewis Australia radio 6PR enjoyed my Art display event- Portrait of Jon Lewis 2014
6. My Art enjoyed by Sr Francis aged nun : Painting : Born Again in the Spirit of the Lord 2008
7. Royal Queen Elizabeth of Windsor II likes my FB friend : Painting : Parisian Royal Queen Hat and Polo stick on FB 2013
8. Maeva Richards enjoy my artworks in NSW Australia she sent me like loved my art calls my artworks " Bright , Beautiful and Quirky"
9. Many professional doctors enjoyed my art sent me loved comments about my art works saying its " Beautiful , Unique and wonderful nice to look at " many doctors want to use my Abstract art in their therapy rooms and OT's enjoy my art from Nicola and many others loved my taste of Bright Colors , Texture, Impressionist, Expressionist , Cubic , Abstract Art . I bring a sense of transcendental colors and Lighting to my characters ,, people, events, landscape , portraits so that my Differance can be seen to play from here to the heavens . Yet I also paint " CARICATURES " and my children story book characters I painted all my own works .
10. CEO Sydney City Mission enjoyed my Holy Spirit art designs and paintings that I painted on digital art use some for the people lost and seek the Lord and spiritual care through my art . Keith sent me letter thank me back in 2008.
11. Other Teachers enjoy my art works
Thus my Oz Differance Art is New Era Art from the good Lord so unique special art transcends the earth the here - and -now and into the Universe Realm of God Glorious divine heavens .
Finally , I use my own blessing verse I composed .
The Question is Upon Reflexion ,
Is there a Difference ?
Qui , Qui Vive La Differance !!! Differance with a " A' and not a " E" .
Stay tuned for my special Youtube Live Streaming updates and my Oz Differance Art on Twitter having updated this older logo name to my update one here .
https://twitter.com/Oz7SArtPBDiffer
Enjoy my Art for you learn and its on sale on DVD's and Youtube and here .
Pom
Press
Media / Radio 2GB Chief Executive of programs Micheal Mc Laren show : Overnights with Micheal Mc Laren .
Radio 2GB Glen Wheeler show
Radio Jon Lewis show 6pr WA
Radio John Laws show 2SM
Priests, professional medicals , legals.
Influences
From my kin blessing child wining NSW Art Award 1990 " Flowers " Still Life Oil on Canvas . Beautiful artworks winner kin.
The Lord and good Lord is my Teacher
Love painting Impressionist , Expressionist , Cubic, Abstract art using my own Techniques " Oz Differance " as I paint in the Moment my eye of the soul does all the seeing what many other people fail to see through " Oz Differance " there is a play of " Differance " from a blank canvas where there is nothing all my art Bright Colors , textures' light glows Bright , Bright so Bright as can be , Color , Color, Color so Bright and Happy Vibrant and Fair . Truly I am blessed what many artist and people fail to see I have composed my Art to the flow of my Oz French song and language Love God Glorious Art speaking a Gospel of the glory of the Lord, It is through His glory thanks to the Lord Praising Him for gifts He gave me in Art , and my poetic verse works in my art bringing out all " Differences " and then the Pinnacle of Hope, Love and Charity flows through my Oz Art Differance . A gift of God to open my eyes a " Soul seeing " and even Horizon I see an eye , I see a shape, a form , matter, Language. Speech, Space , Time all things appear to flow in my Oz Differnce Art . Then more things come into play Classical Artist from past playful scenes, events, there is a trace , a Mirror into another dimension from what has past to what has now come beack around into being . Yes, I paint with the . " Eye of my Soul " In the Spirit of the Lord I am Born Again I use my gifts to gather all forms into play always something else coming a Concept, Image I am not just in my Studio I Travel beyond the " Horizon " to impress on the sense of smell, taste , hearing , feeling I am a Impressionism' and Expressionist artist , I paint not only what the " eye " can see but beyond using the " Eye of the Soul " it is here where my paintings deprive True meaning and reality . I paint things that appear here and now but then while things are fleeting I space and time they are Present in the Moment its about how I see it , how I see things not as how others see things . For I am the Artist with a God of God , yes truly I am blessed . I paint Abstract' Cubism and in this too flows artist from the Past you will see Picasso , Monet , Sureat , Chargall, Nolde , and other artist from Classical era enter in my Oz Differance Art style , so that the " Momentary" and all Sensory Effect that I see around me I capture using the " Eye of the Soul" . What seems to be a dog may be more or some other object , event, or it could be a landscape you never know what is coming into Play as " Oz Differance " reveals from here to Eternity. Yes the eye of my souls is a kind of seeing what others fail to see in a painting or event , scene , form of art , a blob of paint is more than meets the eye . I paint through Ancient and Contemporary forms of art ask me a question " what are you painting now " ? Maybe a landscape , a bird, a flower, roses, trees ' Oz Wildlife, a Koala , Gay Paris ladies at the Moulin Rouge . My Art is Great Impression while objects , forms, shapes, people, events this and that appears here and now in the fleeting Moment my painting emerges Life " La Vie " and Life " Das Liben " that I see with the Eye of my Soul " and Thus as the old saying goes " There is more than meets the Eye for it is not only Oz Differance Art paintings that I compose with my " eye " but also use the " Eye of the Soul ". True if Socrates, Plato and Aristotle were around today they will love my Art and Philosophize about it . True I attach to my Art a Language of Love and yes there are the Opposites conflicting too . But let me say to you whole things are in constant Flux Coming into Being and Passing out of Being there is my God Glorious Oz Differance Art in between . True Oz Differance Art this piece of Art work may not resemble this landscape that i see with my Physical eye , I capture passing time, events in motion through the Eye of my soul. I am not here when I paint I am in the heavenly realm Differance plays songs of Joy, and I sing while I paint I love to blob on color , I do not paint by rules of other people I do not follow their format and how " form " should be this way or that way. Oh no , I am gifted therefore the Lord is my Great Teacher I rely on Him there are no restrictions or Limitations in my Oz Differance Art . My painting of french Cafe and other scenes also tell a story each painting expresses a Story someone lived here and there and people may see a dog or dog what I see may not be a dog or cat . Someone may say to me - " Oh that painting looks like a mountain , but I may rely " It is more than meets the eye that is " Oz Differance Art " at its best and a Gospel of Love , Joy, Faith and Hope .
Why I paint Oz Differance Art
My art is also use to thank the Lord for my blessed gifts and to share it with the world.
I also paint Oz Differance art for my good cause people to appreciate and enjoy my unique gifts the Lord granted me as well to sell as I am raise funds for late model car to use to carry on my blessed work and Teaching Art . I also use my art Education advice for pensioners, carers disadvantaged with disability and living to improve this and I teach the Free Gospel.
God Bless you
Pom
collector
Jillian B.
1 day ago
artist
Sarah S.
6 days ago
artist
Eva J.
2 days ago
collector
Ingrid S.
9 days ago
artist
Robyn G.
5 days ago
collector
Felicity
8 days ago
artist
Kaz B.
1 day ago
artist
Melinda P.
6 days ago
artist
Chrissie C.
10 days ago
artist
Colleen S.
11 days ago
artist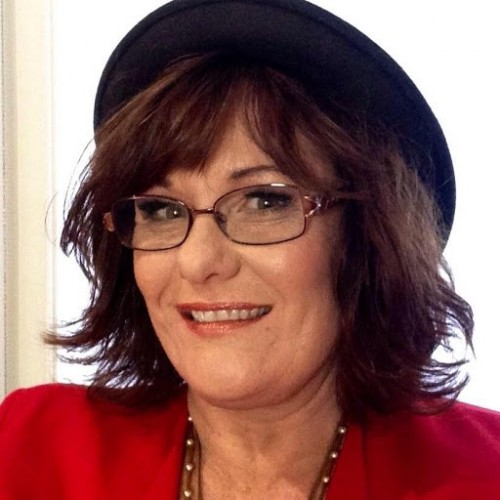 Lisa J.
4 days ago
artist
Kerry j.
5 days ago
Previous
Previous