About
I am a Melbourne artist based in the Mornington Peninsula. My art style has changed over the years. My creative art journey continues to evolve. Change is part of life so I flow with this thread. My preferred medium is Acrylic since I discovered its versatility. I love experimenting the many techniques and exploring new ideas, so much more fun than the traditional realistic I started with years ago using oil paint. My art has loosed up from the early days. I enjoy painting contemporary abstract and impressionistic style. Though there are times when I bounce back to realistic traditional just to reanimate its discipline.
Sometimes planing researching my next art piece, sometimes improviso spontaneity makes for a variety of approaches owning my inquisitive nature that implements the endeavour to communicate a pictorial story in a personalized creative way. I will have a go at utilizing different materials with acrylics just
because its freeing and fun finding new ways of expressing what I see and feel in the experience of observing the nature of life. Other mediums I work with are pastel, watercolour, ink, pen, charcoal and pencil. My artwork will often incorporate mixed media/collage.
If there is one observation of my work people have commented about is that of one being drawn into the painting as if walking into the scene. Something I didn't see till recently when I gazed at one of my paintings in an exhibition and had an "A ha" moment as I was drawn into it. I thought at that moment "Amazing that it took me so long to discover this aspect of my own artwork". What a wake up moment that was!
Education
Diploma in Interior Design at RMIT
Exhibitions
I have exhibited in major art show in Victoria such as Camberwell Art Shot , Tune Art show Brighton, Mornington Art Show Canterbury Primary School Art Show. Group Exhibitions Oak Hill Gallery, PAS Art Society, Chelsea Art Show, Red Hill Art Exhibition. A duet Exhibition at the Frankston Regional Artisan's Network Gallery.
I am represented at Original Oz Gallery Oak Hill Gallery and Ryaznoff Gallery.
Press
Awards
Winner Black and White Exhibition Cooma 1998
Best Acrylic Peninsula Art Society Exhibition 2013
Highly Commended Cooma Exhibition 1997
Highly Commended Derinya Art Show 2003
Third Prize Postcard Exhibition Mornington 2016
Highly Commended Peninsula Art Society Exhibition 2017
artist
Marnie
about 1 month
artist
Julz R.
27 days ago
collector
Morgan L.
26 days ago
artist
Susannah P.
29 days ago
artist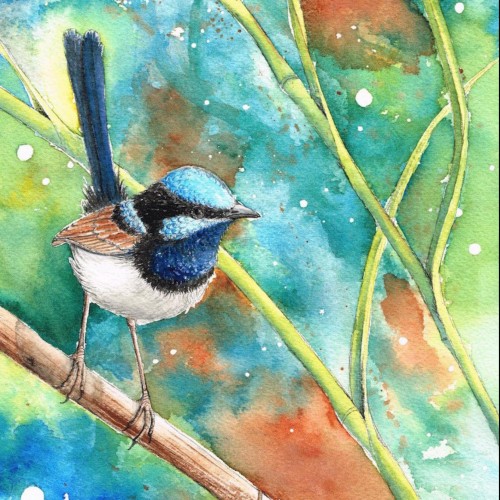 Rebecca P.
about 1 month
artist
Pamela B.
27 days ago
artist
Patricia G.
about 1 month
artist
HSIN L.
about 2 months
collector
Anna A.
about 1 month
artist
Donna W.
about 1 month
artist
Pauline J.
about 1 month
artist
Debra B.
about 1 month
Previous
Previous