About
I give a minimum 50% of all profits from the sale of my paintings to the Fred Hollows Foundation' My Charitable Collections License Number for WA is' 20271.
Did you know that $25 can restore sight ?
I worked in a high pressure environment for years and I found using art was a wonderful escape to sanity. I gave away all of the art I created. When I was eventually burnt out through work pressures, I decided I wanted to do some good for the world'so I resigned from work and trained at Tafe as a remedial massage therapist. My own health soon prevented me from continuing to do that, so in an effort to perhaps make a difference, I started to sell my art and donate at least 25% of profits to charity and occasionally give all proceeds (profits) to charity.
Why Fred Hollows? I lost my own sight for a short period of time. It was the most horrific feeling.
If you do not choose to purchase one of my paintings, please consider making a donation to The Fred Hollows Foundation. As I mentioned, just $25 can give someone the gift of sight!
Top Categories
Influences
Constable. Monet' Manet' Matisse, Keal
artist
Tracey B.
8 days ago
collector
Kath P.
6 days ago
artist
Tim G.
12 days ago
artist
Natasha J.
8 days ago
artist
Christine S.
10 days ago
artist
Julie S.
12 days ago
collector
Andrea D.
8 days ago
artist
Daniele L.
10 days ago
artist
Stuart E.
1 day ago
collector
Rebecca F.
9 days ago
artist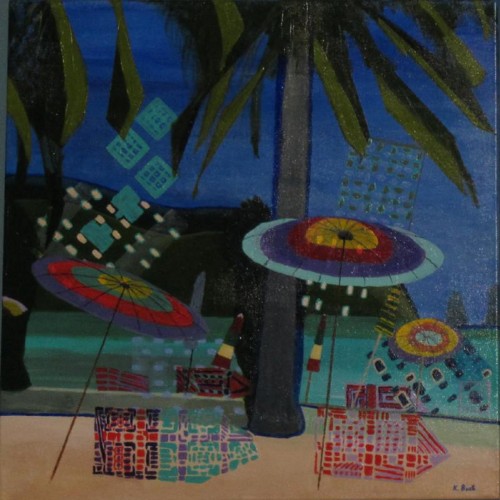 Kathy B.
11 days ago
artist
Margaret (.
8 days ago
Previous
Previous