About
Bluethumb since July 2018
What here is noted as sold, was specifically sold via Bluethumb.
-
I started painting quite late. In my late twenties, when I worked as an accountant assistant, I decided to take another path in life.
So, I picked up some books from the library about oil painting techniques and I started to create.
I was not involved in the regular 'art world', I didn't know any artists and I had no peers from art school. My simple plan was to create 'a stock' and than show them to art galleries.
Not long after my first modest exhibition in a small gallery, my friend and I moved to a house with a large old industrial space, located in a village. We spend 100 litres of paint and opened the doors. Gallery 'Van Lubeck' was born.
Beside showing my own work, we exhibited fellow artists every 6 weeks. A few times a year we organised a wine tastery to attract people. I slowly got a peek into the world of artists of my era.
In 2005 we moved from the Netherlands to New Zealand. In New Zealand nobody had ever heard of me and I had to start all over. The funny thing was I suddenly had become an 'international artist', only because of the fact that I lived in another country. I still exhibited in Europe and got several exhibitions in Australia. And in the meantime we travelled a lot.
In 2017 we moved again. New Zealand was nice, but having grown up in Europe, we started to miss the big city.
Now I'm living and working in NSW. Sydney is nearby, but Maitland has the perfect mix of being a vibrant city while having the feel of community a village offers.
My recently created oil paintings are all about 'individualism'.
Most of the people can associate themselves with one of the trees in the paintings. The trees are performing like actors.
Every person is gifted with at least one special thing in life, so you easily can personify yourself with one of the actors. As the brave one, the cheeky one, or the lucky one.
But also if you don't take the titles too literally, you can see the solo acting tree as a leading one in a group, a showing one in a circle of viewers or a guiding one in front of a public. In some way, we all are the one. Even if it is for just once.
Top Categories
Education
I'm self-taught.
At high school I was a kind of self-chosen loner because of the cranky circumstances at home. Saving some distance between me and my school mates seems to be a good idea to me back in those days, to prevent I had to invite them to my home. A child don't want to be different or having weird parents. But social pressure is a big thing when you are young, so … the logical cause and effect was; I didn't like school. I wanted to get out of it as soon as I was allowed.
Beside that, I didn't get much direction from my parents. They had other things to deal with. An education after high school never crossed my mind. I hardly knew such things existed for people like me. University was meant for people of a whole other species. Another planet.
So, after high school I immediately started to work. Jobs like dish washer in a restaurant, cleaner in a hospital and worker at an assembly line in a cosmetics factory. I did make a kind of progression though, because I ended up as the assistant in an accountant office. For me that was a kind of real and serious job, for grown-ups. I was satisfied I had made it so far.
But when I was 26 I slowly started to fall asleep on my desk every afternoon. I didn't hate my job, but it wasn't very challenging too. It was time I got serious about what I wanted with my life.
I knew I was creative. People had said it. But I thought it was something belonging to my childhood. To everyone's childhood, because most children like drawing, painting and playing with clay, isn't it? I never considered my creativity taking to a serious level. For some reason playing with pencils and crayons on that age felt like cheating. Like refusing to take your responsibilities as an adult. Just like university students, I thought artists where another species too. Not my world.
Anyway … I still was falling asleep every afternoon, I knew I had to make a decision soon, before I never woke up again. This couldn't go on for the rest of my life. So, encouraged by my boyfriend I quit my job and I started to paint. From the library I studied books about the techniques of oil painting and my inspirations came from the art galleries I started to visit.
The rest is written in mu about-section.
Exhibitions
2018 ART Art Revolution Taipei, Taiwan
2017 ART Art Revolution Taipei, Taiwan
2015 Ishen gallery, Auckland, New Zealand
2015 ART Art Revolution Tapei, Taiwan
2014 Dreamscapes, Alden Biesen, Belgium
2012 ART Art Revolution Tapei, Taiwan
2012 X-power gallery, Taipei, Taiwan
2011 Arundel Room, West Sussex, UK
2011 Millenium Gallery, Blenheim, New Zealand
2011 Eastern Southland Gallery, New Zealand
2010 Lopdell House, Titirangi, Auckland, New Zealand
2010 Percy Thompson Gallery, Stratford, New Zealand
2010 Hawke's Bay Exhibition Centre, Hastings, New Zealand
2010 New Zealand portrait gallery, Wellington, New Zealand
2010 'Surrealism Now', Coimbra, Portugal
2010 Culture Inside Eutopia, Luxembourg
2010 McGee's gallery, Melbourne, Australie
2009 Art Melbourne, art fair, Australia
2009 McGee's gallery, Melbourne, Australia
2008 McGee's gallery, Melbourne, Australia
2008 Dreamscapes Amsterdam, The Netherlands
2007 Artspost gallery, Hamilton, New Zealand
2007 Koru gallery, Hong Kong
2007 Gallery O, Perth, Australia
2006 Pataka Museum, Wellington, New Zealand
2006 The Artists Room, Dunedin, New Zealand
2006 Fisher Fine Arts, Auckland, New Zealand
2005 Kasteel de Hooge Vuursche, The Netherlands
2004 'Week van de Zee', Egmond, The Netherlands
2004 Galerie Afterdaan, Hoogeveen, The Netherlands
2003 Galerie Collect-art, Amersfoort, The Netherlands
2003 Artiade, Alkmaar, The Netherlands
2002 Galerie Kanaalweg, Heiloo, The Netherlands
Press
2016 Dazzle book of James Taylor
2013 Dreamscapes V
2012 Book 'Stripes' by Linda O'Keefe
2012 Catalogue Taipei, New York Contemporary Art fund.
2012 Interview in magazine 'the Art of England'
2012 Book cover Angela Vogel. 'Fort Gorgeous'.
2011 Book cover Ravi Shankar. 'Deepening Groove'
2010 25 Years cover art magazine veterinary
2009 CD cover for 'The Cunning Linguists', a Los Angeles rap group.
2009 Lexicon der Phantastischen kunstler, Austrian art curator Gerhard Habarta
2008 Art magazine Public Art, Asia's leading art magazines in South Korea.
2009 Dreamscapes
2008 Artfind calender, in New Zealand at post offices and Whittcouls bookstores.
2007 Dromen door Nederland, written by Henry Muldrow
2007 CD cover The San Francisco progressive rock band Metaphor
2007 Dreamscapes
artist
Julie S.
9 days ago
artist
Margaret (.
5 days ago
collector
Kath P.
3 days ago
artist
Tracey B.
5 days ago
artist
Natasha J.
5 days ago
collector
Rebecca F.
6 days ago
artist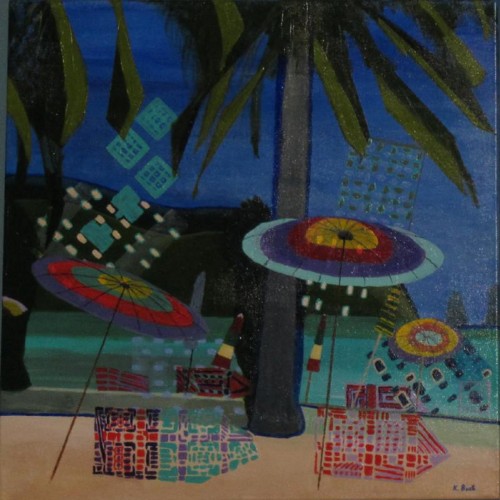 Kathy B.
9 days ago
artist
Christine S.
7 days ago
collector
Andrea D.
5 days ago
artist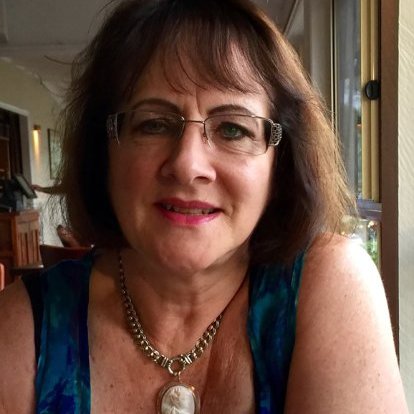 Gayle R.
10 days ago
artist
Daniele L.
7 days ago
artist
Tim G.
9 days ago
Previous
Previous