About
I'm a Brisbane artist who has worked in media all my life. i paint in my spare time, but it has been my passion since I was a child.
Having worked in media, my creative style is varied. I will paint a detailed painting one week and release tension with an abstract the next.
Some of my paintings are quite large but most are "personable" in scale.
I hope you enjoy my eclectic mix!
Education
From the age of 9, learnt to paint at the Royal Queensland Art Society.
Studied Fine Art, majoring in Painting and Sculpture, at the Queensland College of Art, Seven Hills (1978-1981). My influences have always been about the Australian landscape. Sometimes that extends to a highly detailed pieces that involves quite some time and concentrated effort. I like to reward myself with going 180 degrees and freeing up with an abstract. That is why you see a variety of styles in my work.
I have spent many years working in Media (Television) and have found that variety in what you produce alows you to think "fresh". Producing art is such a fully immersive process, hours disappear and you become completely encapsulated in that world of paint, canvas and brush.
Exhibitions
One man show - Kookaburra Cafe '92
Rotary Art Spectacular
Royal Qld Show
Mt Gravatt Show
Samford Show
Litse Lounge Keperra
Influences
ian Smith
John Rigby
Jeffrey Smart
artist
Patricia G.
1 day ago
artist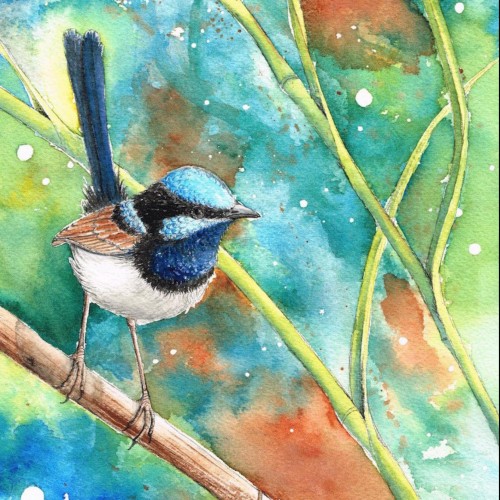 Rebecca P.
1 day ago
artist
Damon L.
19 days ago
artist
Pauline J.
9 days ago
collector
David H.
9 days ago
artist
HSIN L.
12 days ago
artist
Jacqueline B.
16 days ago
collector
Anna A.
8 days ago
artist
Marnie
1 day ago
artist
Debra B.
1 day ago
artist
Brad B.
16 days ago
artist
Donna W.
10 days ago
Previous
Previous