About
I am an exhibiting artist living and working in St Kilda with a studio in Vale Street Studios. I have exhibited widely since graduating from Monash Fine Art in 1984 and am currently a part of the stable with Qdos Arts Lorne.
Top Categories
Education
Richard completed a Diploma of Fine Art at Monash Caulfield in 1984 and a Post Graduate Diploma in Electronic Design and Interactive Media at RMIT, Melbourne in 2002.
Exhibitions
Selected solo and group exhibitions:
2016 Landscape with donkey. New works at Qdos Arts and Sculpture, Lorne, 30 January.
2015 Vivid. New works at Qdos Arts and Sculpture, Lorne, 25 January.
2015 Future Past, Arts House North Melbourne. video documentation of one million observations.
2013 Creative SustainAbility, Gallery at St Kilda Town Hall
2013 Vivid Dark... new work at Carbon Black Gallery, Prahran 25 April - 12 May 2013
2008 One Million Observations commissioned by the City of Melbourne.
2006 One million trams, Artshouse North Melbourne, Collaborative digital large format images
2003 Indecision..A journey from glass street to the docklands and back again
Glass Street Gallery North Melbourne
2002 Ideas/in/transition, all actions have a consequence in the 21st century city,
Public Office Stairwell Gallery video, sound, digital graphics installation)
2000 I used to live at Mt.Best...Now I live here, Public Office stairwell gallery, Dudley Street West Melbourne
1999 North Arts a4 show Supper room North Melbourne Town Hall
1998 Same place...different feeling, Gippsland Regional Gallery, Sale.
1995 Wind Rain and Relatives, Steps Gallery, Carlton
1992 Outside Inside paintings for the Melbourne Remand Centre, Fringe Studios Brunswick Street Fitzroy.
1988 Works, an exhibition of union banners at the Museum Victoria

Press
Projects:

2007 Artist in Residence St Columba's College
1992 Melbourne Remand Centre Artist in Residence, working with inmates
to produce paintings for accommodation units. Funded by Arts Victoria
1991 Campaign for International Cooperation and Disarmament banner project. Resident
artist researching history, current membership,and imagery for themed banner. Funded by
the Australia Council and Victorian Trades Unions
1987 United Firefighters Union Banner based around historic and current themes,still in active serice. Painted in the Trades Hall Arts workshop. Funded by the Australia Council

Collections:

Epworth Hospital Collection
United Firefighters Union, UFU Brunswick Street Fitzroy
Victorian Government, Melbourne Remand Centre,
Spencer Street Melbourne
Campaign for International Cooperation and Disarmament,
Victorian Trades Hall Council
The Council of Professional Teaching Associations
of Victoria, Palmerston Street Carlton
artist
Melinda P.
3 days ago
artist
sandy h.
10 days ago
collector
Felicity
5 days ago
artist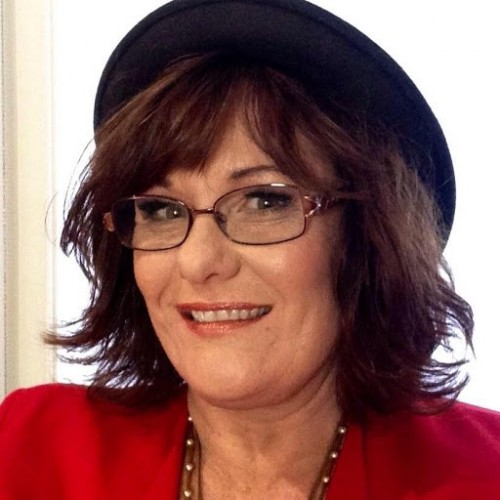 Lisa J.
1 day ago
artist
Julius K.
9 days ago
artist
Colleen S.
8 days ago
artist
Kerry j.
1 day ago
collector
Ingrid S.
6 days ago
artist
Susan C.
12 days ago
artist
Chrissie C.
7 days ago
artist
Sarah S.
3 days ago
artist
Robyn G.
1 day ago
Previous
Previous