About
Rhiannon the artist behind RMH ART, loves to paint with colour and loose, bold brush strokes. Her favourite subjects to paint are animals, portraits, sexual paintings and cityscapes. In her short time as a professional painter Rhiannon has achieved many milestones including being published in the international art magazine 'Emboss Magazine', participated in group exhibitions, held solo shows, been part of the Young Designers Market and has pieces on display in the UnderArt Gallery. She loves to contribute to society by donating to Charities including the Ronald McDonald Charity Ball and the Australian Defence Force Ball. She has sold many original paintings, commissions and prints.
If you are interested in prints, commission or prints feel free to contact!
Exhibitions
The Celebration Of The Female Form 2016, Colour Me Bold Solo Exhibition 2017, 'Euphoria' Solo Exhibition 2018
Press
Influences
Danny O'Connor, Timothy Parker, Andrew Salgado
artist
Susannah P.
29 days ago
artist
Patricia G.
about 1 month
artist
Pamela B.
27 days ago
artist
Julz R.
27 days ago
collector
Anna A.
about 1 month
artist
Debra B.
about 1 month
collector
Morgan L.
27 days ago
artist
Marnie
about 1 month
artist
HSIN L.
about 2 months
artist
Pauline J.
about 1 month
artist
Donna W.
about 1 month
artist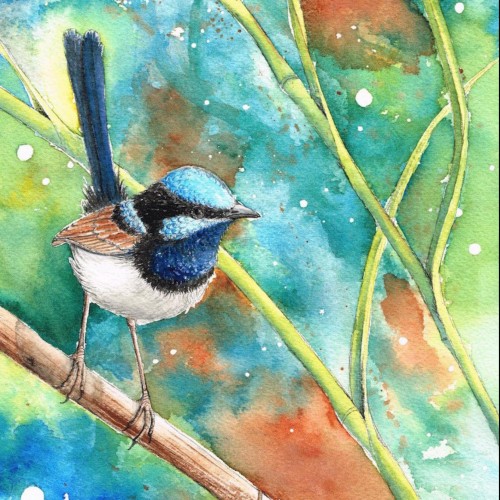 Rebecca P.
about 1 month
Previous
Previous