About
Robyn Michael has been inspired to take up painting when spending the last fifteen years living and travelling along the Eastern seaboard of Australia. Meeting with and learning from great artists in Coffs Harbour and John McConnachie in Sydney, she has finally settled back into Melbourne where the inspiration of Graffiti, pop art and fashion are major influences on her current style.
Her major influences are the sensuous artists such as Renoir' Caravaggio and a favourite in Tamara Lempicka . Rupert Hing, an artist lost in time was the originator of the 1946 Miss Redhead on the Bryant & May matchbox. It was a labour of love as it was based on his lifetime companion and sweetheart – a redhead.
His artwork has inspired me to explore the pop art depictions of women. Most artwork for advertising seems to have European images of women. I want to change that and depict women from all cultures, races and times of their life. I want to bring forth their beauty and elegance, laughter, sauciness, sadness and calming spirits.
Top Categories
Exhibitions
Lillipilli Art Exhibitions Coffs Harbour
North Sydney Community Centre
Lane Cove Art Exhibition Centre
Camberwell Art Show 2018
Bayside Art Show 2018
Influences
Temara De Lempicka, Renior, Dante Rossetti, Rupert Hing
collector
Andrea D.
8 days ago
artist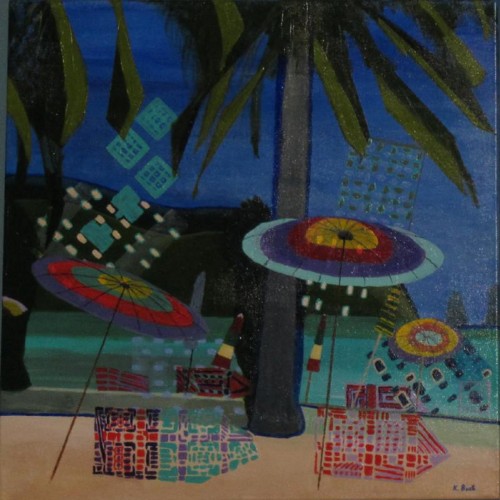 Kathy B.
11 days ago
artist
Julie S.
12 days ago
artist
Tim G.
11 days ago
collector
Kath P.
6 days ago
artist
Margaret (.
7 days ago
artist
Tracey B.
8 days ago
artist
Natasha J.
8 days ago
artist
Stuart E.
16 hours ago
artist
Daniele L.
10 days ago
artist
Christine S.
10 days ago
collector
Rebecca F.
9 days ago
Previous
Previous