About
Hailing from Sydney, Ruby Brown has as her favourite memory sea green paint from finger tip to elbow.
Preferred mediums for Ruby include, charcoal, oils and photography, with industrial and organic inclusions. Stylistically, abstract is where it's at for Ruby.
The following is an excerpt from Paola Trevisan, owner and curator of Trevisan International Gallery, Italy.
'Her work springs from relentless experimentations that over the years, has led her to combine photography, collage, graphic, acrylic and oil painting to create her own personal pictorial abstractions. In each work the author's inner spiritual world becomes manifest, and she genuinely reveals herself and the seductive power of her inborn communicative urge. Brown translates the external objective reality into an inner subjective one, which is naturally cast on canvas and invites the audience to surrender without reserve and undertake a stimulating, imaginary journey, open to reflection and dialogue. Brown does not claim to offer any unquestionable truth; rather, she confronts us with a reality that can shelter us from the one in which we are imprisoned and that we often find too hard to face. She calls us to immediacy, inviting us to express ourselves freely and to understand the very essence of our existence and the meaning of our feelings. In other words, she drives us towards a knowledge that is not acquired through learning, but that is only gained by daring to commit to introspection, in search of the truth which, concealed behind secret thoughts, resides into our inner selves, and to effectively communicate it to others... Stimulated and triggered by everyday reality and by living in contemporary society, which is increasingly detached from genuine values, incapable of pausing to reflect and, even more, to dream. Her paintings are not only performance and pursuit of colours and spaces, but they also transform ideas into images and emotions in the mind of the observers. Brown's paintings remind us that only by diving into our inner soul and accessing our purest spiritual dimension can we find a peaceful place. In her explorations, Ruby Brown freely employs abstract expression, but at the same time she feels the urge to discover unexplored pictorial territories, opening up to a new and stimulating formal chromatic world'.
Ruby's desire is to have a seamless blend of her scientific minds eye and silent communication through abstract art.
'For me, in my mind there is no separateness, no line to delineate. Boundaries for me come from my spiritual endeavours, my journey inward through dimensions, the rules engaged or observed, are based on ethics of the plane. Universal Law. The same can apply here in our world. However when it comes to creativity and business the old school powers that have built a paradigm almost devoid of spirit, at this point in time find themselves at a loss. In my art or in business I feel my goal is to show that the two not only mingle but are imperative to each other. They coexist, if I understand nothing else in this life, I have understood, there are no walls'.
Ruby Brown, February, 2015.
Top Categories
Education
Post Graduate Cert. Writing, Editing and Publishing. University QLD.
Cert. III Arts Drawing Major. TAFE QLD.
Freelance Journalism.
Creative Writing I/II.
Australian Institute Radio and Television Broadcasting.
Exhibitions
Extended Tour Italy.
Trevisan International Gallery.
Lancaster Fine Art Gallery.
Sunshine Coast Art Prize.
Shields Street Studio.
Mary Street Exhibition Space.
Saint Margaret's Fine Art Show.
Mary Street Exhibition Space.
Boundary Street Festival Exhibition.
Two Faces of Eve.
Fortitude Valley, Exhibition Spaces.
Commissions and Private Sales.
Press
RubyBrown888.blogspot.com
Trevisan International Gallery Exhibition Catalogue.
Renovating Style Magazine.
Byron Child Magazine.
Saint Margaret's Brisbane Fine Art Show Catalogue.
QLD TAFE Graduates Exhibition Catalogue.
Artworkers Alliance QLD.
Influences
Brett Whitely.
Sex Pistols.
Australian Indigenous, Russian and Asian Culture.
Metaphysics.
Feng Shui.
Energetics and Organics - Nature.
collector
Ingrid S.
6 days ago
artist
Kerry j.
2 days ago
artist
Sarah S.
3 days ago
artist
Melinda P.
3 days ago
collector
Felicity
5 days ago
artist
Susan C.
12 days ago
artist
Julius K.
9 days ago
artist
Robyn G.
2 days ago
artist
sandy h.
10 days ago
artist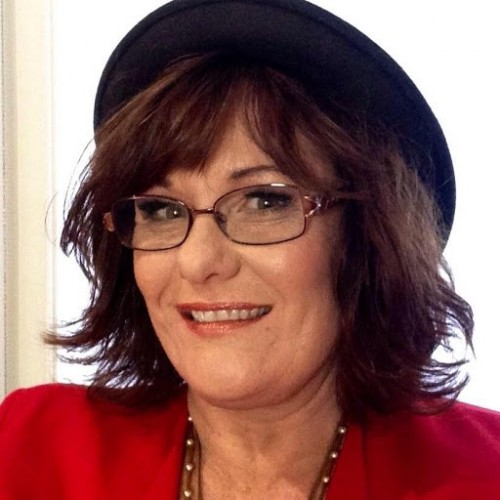 Lisa J.
1 day ago
artist
Chrissie C.
7 days ago
artist
Colleen S.
8 days ago
Previous
Previous