About
Hi' I am a painter and an art teacher at Willunga High School. I studied at The North Adelaide school of Art, The University of Adelaide and Uni SA. My humble achievements include: - winning two art awards for best landscapes in 1998- an online finalist in Lethbridge 2 10'000 Small Scaled Art Awards 2012 & 2013. - a finalist in Adelaide Cliftons Art Prize 2012 & 1014-winning 3rd prize for The Hahndorf Academy Prize 2017.I have sold many paintings.All artwork are ready to hang and have a simple black frame fitted by a professional framer. This adds aesthetic value to the work and gives it a professional finish.I paint trees and have been nicknamed "The Tree lady" .I make art in my little home studio.
Education
NORTH ADELAIDE SCHOOL OF ART
UNIVERSITY OF ADELAIDE
UNIVERSITY OF SA
Exhibitions
SALA exhibition 2013
Brighton Art Show 1989
Belle arty prize 2013/2014
VAESA Members' exhibition' May 2014 (Hagen Arms Hotel Echunga)
Solo exhibition' at Emu Hotel' 1st August-31st August' 2015 (SALA Festival)
SALA Exhibition 2015
SALA Exhibition at the Marion Council Gallery 2016
SALA Exhibition at Riad Restaurant Unley 2017
Notes: Born in Malaysia and migrated to Australia in 1979' I began drawing and painting at the age of seven. I won my first art prizes at the age of 11.
Press
SALA portfolio
Southern Times Messenger' Wednesday' 29th July' 2015
Artwork published in 'BPD Voice Project Vo. 1' 2016
Sunday Mail' 2nd August 2015
Guardian Messenger 24 August 2016
Coast City Weekly, 3rd March 2017, (front page)
Influences
Paul Gauguin' Hans Heysen and Albert Namatjira
collector
Anna A.
13 days ago
artist
Jacqueline B.
21 days ago
artist
Debra B.
6 days ago
artist
Patricia G.
6 days ago
artist
Damon L.
24 days ago
artist
Pauline J.
13 days ago
collector
David H.
13 days ago
artist
Brad B.
21 days ago
artist
Marnie
6 days ago
artist
Donna W.
14 days ago
artist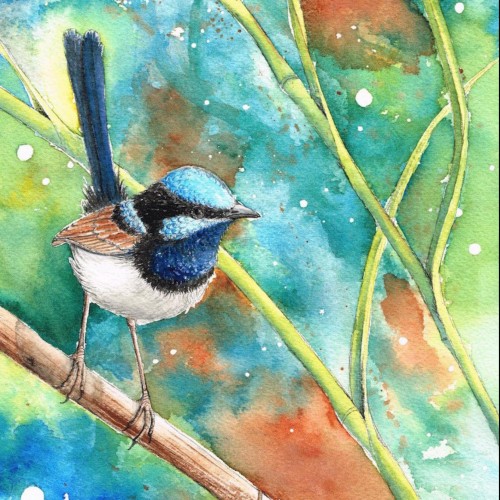 Rebecca P.
6 days ago
artist
HSIN L.
16 days ago
Previous
Previous