Medium
Painted on cotton canvas with God leaf and colors
Description
Original Tibetan Kalachakra Mandala thangka scroll Painting
Size :24x24cm Approx
Material:Gold Leaf + Stone & Mineral Colors in Linen Cotton Canvas
Features of the Painting:
Painted & Signed by Professional Tibetan Artist
Easy rolled up the painting if needed to locate different location
Inspection / pick up available from point cook, Melbourne 3030
Painting is more beautiful in real than in the picture
Kalachakra Mandala
Kalchakra is a Sanskrit word for "Wheel of Time." It is a complete, elaborately detailed, cosmology. It is founded in a Tantric cosmogony – a traditional sacred explanation of the creation and structure of all. In the description, the microcosm that is man is not different from the macrocosm that is the Universe. Besides these two very complex "maps" – one outside us, the other inside us, there is given a method – a way to practice and apply this knowledge, in order to achieve ultimate happiness. Kalachakra can also be translated, the Cycle of Time. It is the name of a highest level Tantra and also the name of the dark blue male deity, whose golden consort is Vishvamata (Mother of the Universe.) The teaching of it, which is preparatory to the initiation, requires the construction of an intricate Mandala, and to do it is an extensive undertaking. Perhaps the most admired and discussed symbol of Buddhist religion and art is the Mandala, a word which, like guru and yoga, has become part of the English language. Both broadly define Mandalas as geometric designs intended to symbolize the universe, and reference is made to their use in Buddhist and Hindu practices. The word Mandala itself if derived from the root Manda, which means essence, to which the suffix – la, meaning container, has been added. Thus, one obvious connotation of Mandala is that it is a container of essence. As an image, a Mandala may symbolize both the mind and the body of the Buddha. In esoteric Buddhism the principle in the Mandala is the presence of the Buddha in it, but images of deities are not necessary. They may be presented either as a wheel, a tree, or a jewel, or in any other symbolic manifestation
2 people are looking at this artwork now...
SARAD LAMA
Mebourne, Australia
16 followers | 8 sold
Ask SARAD a Question
Medium
Painted on cotton canvas with God leaf and colors
Description
Original Tibetan Kalachakra Mandala thangka scroll Painting
Size :24x24cm Approx
Material:Gold Leaf + Stone & Mineral Colors in Linen Cotton Canvas
Features of the Painting:
Painted & Signed by Professional Tibetan Artist
Easy rolled up the painting if needed to locate different location
Inspection / pick up available from point cook, Melbourne 3030
Painting is more beautiful in real than in the picture
Kalachakra Mandala
Kalchakra is a Sanskrit word for "Wheel of Time." It is a complete, elaborately detailed, cosmology. It is founded in a Tantric cosmogony – a traditional sacred explanation of the creation and structure of all. In the description, the microcosm that is man is not different from the macrocosm that is the Universe. Besides these two very complex "maps" – one outside us, the other inside us, there is given a method – a way to practice and apply this knowledge, in order to achieve ultimate happiness. Kalachakra can also be translated, the Cycle of Time. It is the name of a highest level Tantra and also the name of the dark blue male deity, whose golden consort is Vishvamata (Mother of the Universe.) The teaching of it, which is preparatory to the initiation, requires the construction of an intricate Mandala, and to do it is an extensive undertaking. Perhaps the most admired and discussed symbol of Buddhist religion and art is the Mandala, a word which, like guru and yoga, has become part of the English language. Both broadly define Mandalas as geometric designs intended to symbolize the universe, and reference is made to their use in Buddhist and Hindu practices. The word Mandala itself if derived from the root Manda, which means essence, to which the suffix – la, meaning container, has been added. Thus, one obvious connotation of Mandala is that it is a container of essence. As an image, a Mandala may symbolize both the mind and the body of the Buddha. In esoteric Buddhism the principle in the Mandala is the presence of the Buddha in it, but images of deities are not necessary. They may be presented either as a wheel, a tree, or a jewel, or in any other symbolic manifestation
artist
Jeanette G.
11 days ago
artist
Laurie C.
5 days ago
collector
Lorraine C.
3 days ago
artist
Carolyn D.
7 days ago
artist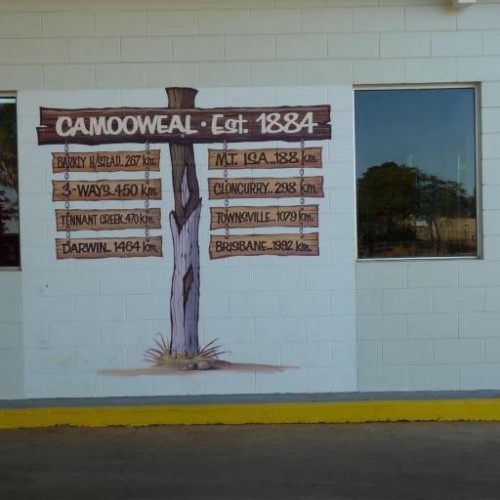 Virginia M.
1 day ago
artist
Sandy W.
13 days ago
artist
Hayley K.
11 days ago
artist
Pip P.
5 days ago
artist
Katherine A.
9 days ago
collector
Tina K.
9 days ago
collector
Carolyn R.
3 days ago
artist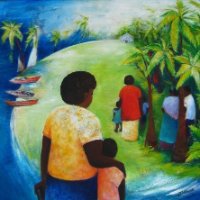 Glenise C.
12 days ago
Previous
Previous