About
There is a sense of peace when you do what you love with an open heart.
Hi, my name is Shalini and I'm an artist living in Australia. 
After a long period of sadness, I used art, writing and nature to heal and connect with my inner self.
My paintings centre around female characters that convey a visual story of feminine expression infused with colour and elements from nature. My inspiration for these characters comes from everyday life and my imagination. I play with emotional concepts by infusing a story into each of my characters portraying what is raw and instinctive.
Modern life sometimes takes us away from our spirit that is happiest when it comes back to its roots. I believe that we owe it to ourselves to connect with our heart so we can live from a source of strength, harmony, balance and interconnectedness.
I hope my creative expressions help inspire your spirit and encourage you to channel your emotional expressions. 
Top Categories
30.5cm (W) x 40.6cm (H)
Oil Paint
31cm (W) x 61cm (H)
Mixed Media
collector
Andrea D.
7 days ago
artist
Tracey B.
7 days ago
collector
Kath P.
5 days ago
artist
Stuart E.
10 hours ago
artist
Daniele L.
10 days ago
collector
Rebecca F.
8 days ago
artist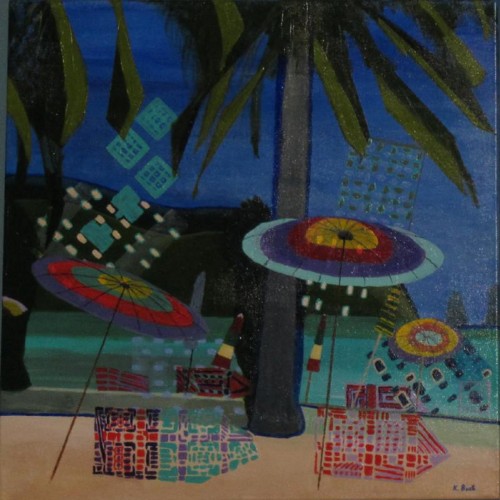 Kathy B.
11 days ago
artist
Tim G.
11 days ago
artist
Julie S.
11 days ago
artist
Natasha J.
8 days ago
artist
Margaret (.
7 days ago
artist
Christine S.
9 days ago
Previous
Previous