About
I am an artist from the beautiful and inspiring Hunter Valley in N.S.W . I am constantly exploring and expressing my work through many mediums like sculpture, painting, printmaking, drawing and jewellery. I enjoy translating aspects of the everyday into exciting, colourful artworks using many different mediums. My works often incorporate nature, patterns, architecture and playfulness that is all around.
My practice is also influenced by personal experience. Living with a nerve damage injury and chronic pain makes time in the studio is limited. I find art a comfort, and use of colours, materials and pattersnto express my life and experience.
Education
St. Joseph's College LochinvarCertificate of Fine Arts-Hunter Street Art College NewcastleAssociate Diploma of Fine Arts- Hunter Street Art College NewcastleCertificate of Interior DesignDiploma of Interior Design
Exhibitions
Future- RAW Exhibition Newcastle 2016Building Blocks- Exhibition Blackbird Cafe Artspace- Old Maitland Gaol 2014MRSA Annual Exhibition Walka Water Works 2011-2010Mixed Nuts Exhibition 2006, St.Marys Parish Hall MaitlandYouth Arts Festival-1992, Newcastle Worker ClubGraduation Exhibtion 1992 Hunter Street Art College, Newcastle
Influences
Everywhere I look I see inspiration, from a shadow on the ground to the plants in my garden. There are so many artists from Modigliani, Kandinski, Gustav Klimt, Georgia O'Keefe and the likes of Keith Haring, right through to some amazing contempories like Yayoi Kusama, Del Kathryn Barton, Stuart Haygarth, Ah Xian and Mirka Mora. There are so many more but I will run out of room to name them all.
artist
Damon L.
20 days ago
artist
HSIN L.
13 days ago
artist
Patricia G.
2 days ago
artist
Pauline J.
10 days ago
artist
Debra B.
2 days ago
artist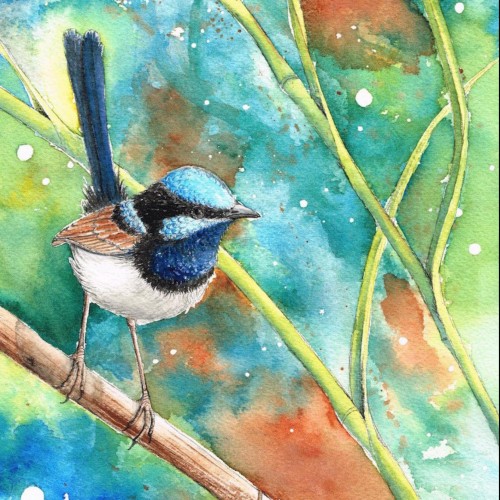 Rebecca P.
2 days ago
artist
Brad B.
17 days ago
artist
Donna W.
11 days ago
collector
Anna A.
9 days ago
artist
Jacqueline B.
17 days ago
artist
Marnie
2 days ago
collector
David H.
10 days ago
Previous
Previous