About
Silvia is an Italian artist born in Rimini.
She attended the Fine Art Academy in Bologna studying Art History, Psychology, Drawings, Illustrations, Anatomy, Theatre,  and, above all, she fell in love with Artistic Anthropology, thanks to the amazing teaching of Mr. Roberto Daolio.
Her work is largely influenced by the art of Aubrey Beardsley, Francisco Goya, Lucien Freud, Jean-Auguste-Dominique Ingres, René Magritte, Klimt, Schiele, and the photography of Robert Mapplethorpe, Edward Weston and Erwin Olaf.
In her illustrations she works with pen, ink, watercolours and Pantone colours on paper. In her paintings she works with oil colours.
She doesn't do prints. All her artworks are original works made with love.
Growing up in a town like Santarcangelo Di Romagna, close to Rimini, town of painters and artists of all sorts, gave her the possibility to admire the beauty of the simple things and be amazed by artistic minds.
Silvia is environmentally aware and with her passion for diving comes the inspiration for her Fish and Big Fish collections.
Fish is life. Fish is work.
Fish is a blessed given from Mother Nature. Fish is simple yet beautiful in its simplicity.
Fish smell and it is real like only fish can be.
Fish is part of our roots and heritage, it's a classic, it's a metaphor of life and it is a never-ending source of inspiration.
​Living by the beach for Silvia is the only possible option. In 2010 she moved in the sunny Australia and she set her home studio in Bondi Beach.
She works both in Australia and Italy. Leo, non smoker, massively affected by the full moon.
May the Fish be with you!
Living and working in Bondi Beach, Sydney and Rimini (Italy)
www.silviarubboligolf.com
Education
Fine art Academy of Bologna. ITALY. www.silviarubboligolf.com
Exhibitions
June-July-August Letizia Art Exhibition of limited edition print at Letizia Motel, Rimini, Italy
May 2018, Soul Hands Surf Skate Festival, Rimini Italy
May 2018, Be Brave Art Space, Avalon NSW
March 2018, The Other Art Fair, Sydney
2000- 2004, Fine Art Academy, Bologna, Italy
Wadada Club, independent artistic community share, Rimini, Italy
Quadrare il circolo, independent artistic community share, Rimini, Italy
Influences
William Morris, Aubrey Beardsley, Egon Schiele, Leonardo Da Vinci, Pre-Raphaelite Brotherhood, Mucha, studies of Levi-Strauss on anthropology and representation, E.H. Gombrich's books, Franz Boas's books about split representations, Banksy and the modern street art, Cattelan.
artist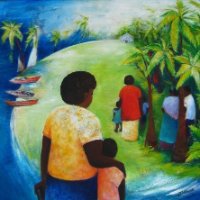 Glenise C.
11 days ago
collector
Carolyn R.
3 days ago
collector
Tina K.
9 days ago
artist
Hayley K.
10 days ago
artist
Jeanette G.
11 days ago
artist
Pip P.
5 days ago
artist
Katherine A.
9 days ago
artist
Carolyn D.
7 days ago
collector
Lorraine C.
3 days ago
artist
Laurie C.
5 days ago
artist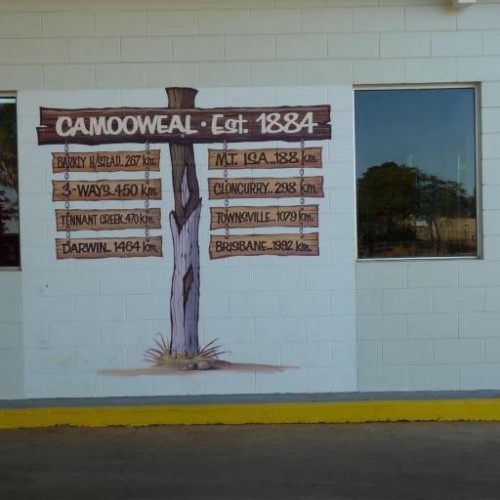 Virginia M.
1 day ago
artist
Sandy W.
13 days ago
Previous
Previous