About
I am a freelance artist born in Melbourne, raised in Warrnambool' Victoria. I have university level qualifications in arts' writing, visual art and design. I work full-time, make paintings by commission and show work for sale locally. Most recent work: urban paintings' abstracts' sharpie sketches' graphite anthropomorphs' Witcher paintings. Thanks and I hope you like my artwork, happy to answer any queries you might have :-).
Top Categories
Education
Warrnambool College Victorian Certificate of Education 1999Deakin Warrnambool Bachelor of Arts 2003 Melbourne University Postgraduate Diploma in Creative Writing 2004 Australian Catholic University' Bachelor of Visual Art & Design' Fitzroy' Melbourne' 2010
Exhibitions
Exhibition 2015: Witcher Dark Horse Art Contest' http://a.pgtb.me/H6s1DvExhibition 2015: Johnston Withers' Adelaide SAExhibition 2014: Blue Yak' Globe Medical Rooms' Adelaide' SAExhibition 2010: The Show that Fell to Earth' Australian Catholic University Gallery' Melbourne' Australia VICExhibition 2009: Figsellers Cafe' Warrnambool VICExhibition 2009: 'Lee'' Cancer Council' Melbourne' VIC (toured rurally)
Influences
Brancusi' Pisanello' Jeffery Smart' Jetsun Milareepa' Mervyn Peake' Rubens' Warhol' Rembrandt' Dürer' Sheridan Le Fanu' Ricky Swallow' William Turner' Cang Xin 苍鑫' Werner Herzog' Gerhard Richter' Plato' Ambrose Bierce' Robert Crumb' Oscar Wilde' Goya' King Robbo' Palmer Luckey' et. al.
artist
Tracey B.
7 days ago
collector
Kath P.
5 days ago
artist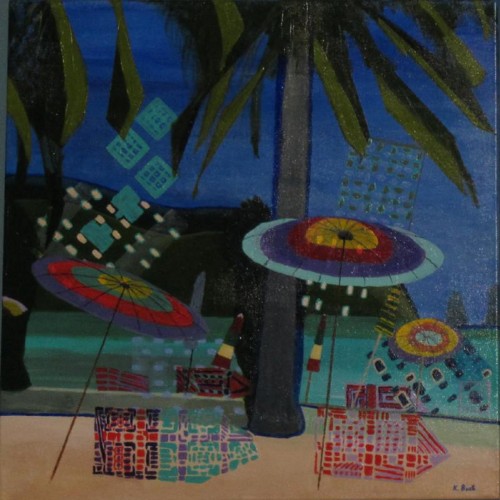 Kathy B.
11 days ago
artist
Stuart E.
4 hours ago
artist
Margaret (.
7 days ago
artist
Natasha J.
7 days ago
collector
Rebecca F.
8 days ago
artist
Daniele L.
9 days ago
artist
Julie S.
11 days ago
artist
Tim G.
11 days ago
collector
Andrea D.
7 days ago
artist
Christine S.
9 days ago
Previous
Previous