About
I was raised in East Africa, moving between Tanzania, Kenya and Uganda as my family moved in search of adventure and career paths. My first influence was my father a good painter but he only when the mood and time took him. He introduced me to an exciting world and although we often lived in remote locations with no opportunity to visit art galleries we had prints of Degas, Van Gogh, Vladimir Tretchikoff and local artists. His classical record covers were illustrated with beautiful paintings and I visited them again and again.
My interest while at boarding school in Kenya was fostered by an art teacher who gave me the keys to the Art shed during long lonely weekends. When I won a Young International Art Award I knew where I was going.
I went to England at 19 and attended Ravensbourne College of Art and Design majoring in fine art, sculpture and printmaking. In my fourth year my etchings were exhibited at the Royal Academy 'Young Contemporaries". I was awarded a Bachelor of Fine Arts (Honours)
I moved to North Queensland shortly afterwards and taught for TAFE and private enterprise , designed textiles and worked in freelance graphic design for 7 years. On relocating to the Sunshine Coast I took up painting again and was represented by Red Hill Gallery Brisbane, Lasting Impressions Kenilworth and the Channon Gallery NSW. My work is in collections in Australia , Europe, New Zealand and Kenya
I am now living in Cairns again after a 20 year absence and am awed by the beauty of the tropics. In many ways it connects me to my African childhood .
I am primarily a landscape painter . The landscape tells a story of the past and present events both environmental and humanistic.
My paintings are not about representation but about the emotions and memories they evoke.
Education
Bachelor of Fine Art (Hons) Ravensbourne College of Art and Design, London
Interior Design Cert 1V
Art Workshops - Peter Hudson, Judith White
Exhibitions
Young Contemporaries Royal Academy London
2006 Women in Art Zonta
2006 Mayor's Award $15,000 Finalist
2007 Lasting Impressions Sunshine Coast
2008 Women of Substance Red Hill Gallery
2008 Collectors choice Lasting Impressions
2008 Kenilworth Art Prize $15,000 Finalist
2010 25th Anniversary Lasting Impressions
2010 Kenilworth Art Prize $15,000 Finalist
2011 Women of Substance Red Hill Gallery
2011 Exhibition Hilton, Brisbane
2011 Six Points of View Lasting Impressions Gallery
2013 The Channon Gallery NSW
2013 New Focus Lasting Impressions Gallery
2013 Under a Southern Sky
2014 Friends of Caloundra Regional Gallery Art Prize Finalist
2015 Rotary Art Spectacular , Brisbane
2017 Hitchinbrook Art Award Highly Commended
2017 PopNQ Townsville represented by Kick Arts
2018 Painting Resilience a Finalist Ravenswood Art Prize Sydney
Solo Exhibitions
2009 Caloundra Regional Gallery
2010 Myths and Legends Lasting Impressions
2016 Frame Cairns
Press
Influences
I love Robert Juniper, Fred Williams, Henry Moore
artist
Julz R.
27 days ago
artist
Marnie
about 1 month
artist
Susannah P.
29 days ago
artist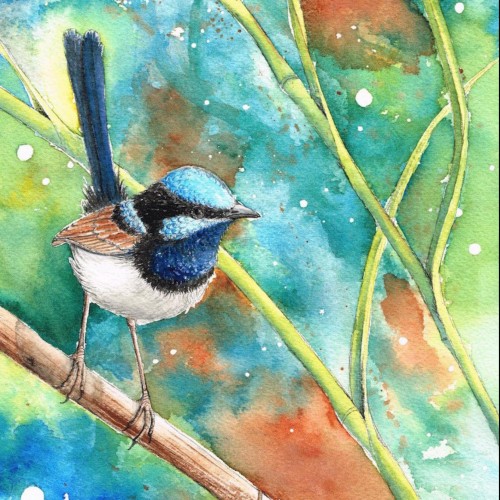 Rebecca P.
about 1 month
collector
Morgan L.
27 days ago
artist
Pamela B.
27 days ago
collector
Anna A.
about 1 month
artist
HSIN L.
about 2 months
artist
Debra B.
about 1 month
artist
Pauline J.
about 1 month
artist
Patricia G.
about 1 month
artist
Donna W.
about 1 month
Previous
Previous