About
About Susannah Paterson (b. 1960)
I am a painter, potter, psychotherapist and a hunter of treasures.
I mainly paint figurative abstracts, and I like making pots that make people smile.
I have always been a treasure hunter. It's a narrative that I can track right back to my earliest memories - being hypnotized by the diamond trail left by Jack Frost on the window pane on a Scottish winter morning, to scouring through the ancient Bronze Age settlement at the back of my childhood home hoping to find a remnant of lives lived thousands of years ago. Listening to stories of buried Viking hoards, aching to find one of my own and was always searching in the ruined Norman castle on my father's farm, rumoured to have a long lost smugglers tunnel leading down to the cliffs below. Later, when I became a therapist, I found myself learning to hunt for treasure in a different way - finding the golden thread of hope, the trove of memory and meaning that would complete the picture and provide insight and healing . Now, as a painter and potter I realise I am doing the same thing. Each work is a new quest to find the treasure hidden somewhere in between the marks I make, my own unconscious mind and my conscious skill. I am looking for beauty, potential, duality and some narrative or universality that will provide a vehicle for conversation and reflection.
I am mostly a Figurative Abstract painter, with occasional forays into more impressionistic realism. My ceramics are more traditional and help keep me grounded and centred. I am exploring ways to integrate the paintings and the pottery more, though I think they provide a balance to the "unknown" of the paintings.
The process of creating a painting begins with activating the surface with random and rhythmic marks, which I make whilst in a meditative state. I allow the painting to tell me what it wants to be. Some of the works are taken into mysterious narratives, and others are left in their evocative suggestive state. Each work is a new quest to find the treasure hidden somewhere in between the marks I make, my own unconscious mind and my conscious skill. I am looking for beauty, potential, duality and some narrative or universality that will provide a vehicle for conversation and reflection.
I do see the creative process as an analogy of life. We are all born by chance, into some sort of chaos. Everything is unknown. The chaos must be formed it into something meaningful or harmonious - given a purpose. Always the process seems to be from simple to complex and back, pendulating between messy and neat, formed and unformed hopefully somehow coming to rest in a place of balance.
Occasionally people comment about an element of darkness in the work. True. Nobody's life is completely light, bright and joyful, and to ignore the dark would be unbalanced and the equivalent of sweeping the dirt under the carpet. Interesting lives and interesting work contains suffering as well as joy.
While my painting takes me into altered states of awareness, ceramics provides an important opposite of being grounded, and present. I seek to produce simple yet beautiful and unique functional pieces. Sometimes I like to make animal sculptures too, for fun, and to make myself smile .. I call these "dogimals".
Learning about different combinations of minerals, fluxes, silica and oxides intrigue me. The elements of water, earth, fire and air are brought together to create a vessel or a sculpture in a way that I find delightful and inspiring.
Bringing both my art and ceramics together so that they compliment each other is ever my goal. Its a treasure hunt in itself that will never end.
Top Categories
Education
My education is deep and wide. I have a Masters of Applied Science (Critical Perspectives of Psychological Practice), two Diplomas in Psychotherapy and Counselling, and one in Clinical Hypnotherapy. I also hold a Certificate of Profession Practice In Buddhist Psychotherapy. I spent three years at TAFE studying fine art and ceramics, but I prefer to learn from other practicing artists in workshops and courses. . The late Kerrie Lester was an important mentor for over five years. I am currently at the Brookvale TAFE Open Studio for ceramics, mentored by Chris James.
Exhibitions
Art Prizes
Finalist, Contemporary Art Awards, 2019 (Shamanic)
Finalist, Art Lovers Australia Art Prize 2018 (Queen of Hearts)
Finalist, Contemporary Art Prize 2018 (A Still Life)
Finalist, Contemporary Art Prize 2018 (Wide Eyed)
Finalist, Northbridge School of Visual Arts, 2017 with "Urban" & "Squashed".
Special Merit, Land, Space & Time Online gallery Global Open Competition - Wide Eyed (Back Then ..) 2017
Special Merit, Land Space & Time Online Gallery for Abstract Art - Let Sleeping Dogs Lie - 2016
Finalist, Kirribilli 40th Anniversary Art Prize 2016 My Obsession With Bowls
Finalist, Ewart Art Prize 2016 Conscious Unconscious
Finalist , Ewart Art Prize 2015 Hare & Things
Finalist and Commended 2011 48th Lane Cove Council Art Award Three Dog Night
Finalist North Sydney Art Prize 2004, 2005 & 2009
Finalist Manly Warringah Art Prize 2004
Solo Exhibitions
2018 Evocative The Contemporary Art Awards - Online from 1st - 28th September
2015 Three Points of Attention ME Artspace, St Leonards
2013 Journeys Dreams & Daemons Ewart Gallery, Willoughby NSW
2013 The Chelsea Lane Tea Room, Avalon
2014 Artisan's Market, The Coal Loader, Waverton
2012 Untitled, Mezze Cafe, Chatswood
2013 Untitled, Mojo Cafe, Neutral Bay
Group Exhibitions
2003 Doodle - students of Sarah Mufford Ewart Gallery, Willoughby
2007 Student Exhibition at Brookvale TAFE (Painting, Drawing & Sculpture)
2009 Student Exhibition at Brookvale TAFE (Ceramics)
2009 Students of Kristin Coburn, SOFA Landship Gallery, Mosman
2011 Art Fair 2011 Ewart Gallery Workshop Arts Centre, Willoughby
2012 Not The Bathroom Wall - students of Kerrie Lester, Ewart Gallery, Willoughby
2012 Thrown Together, ceramic exhibition by Kwirak Choung's students, Ewart Gallery
2014 Turning, ceramic exhibition by students of Natalie Velthuyzen
2014 Hidden Volumes, ceramic exhibition by Kiwrak Choung's students, Ewart Gallery
2015 Take The Ducks Off The Wall, Ewart Gallery, Willoughby
2016 The 20th Real Refuse, Tap Gallery, Surry Hills
2017 First Exposure , If U Like Art, Brookvale
2017 Hypmotive Hub, Marrickville
2018 Take The Lead, NSW Art & Craft Gallery, George Street, The Rocks
2018 Once By Happenstance, Gauge Gallery, Glebe
Press
Home Design Australia - Magazine Feature, December 2017
The Mosman Daily - a few times.
Influences
Teachers: Kerrie Lester, Andrew Antoniou, Sarah Mufford, John Bokor, Michael Herron, Maryanne Wick , Roger Crawford
From time gone by:
Marc Chagall
Kandinsky
Cezanne
Van Gogh
Lowry
collector
Ingrid S.
6 days ago
artist
Susan C.
12 days ago
artist
Chrissie C.
7 days ago
artist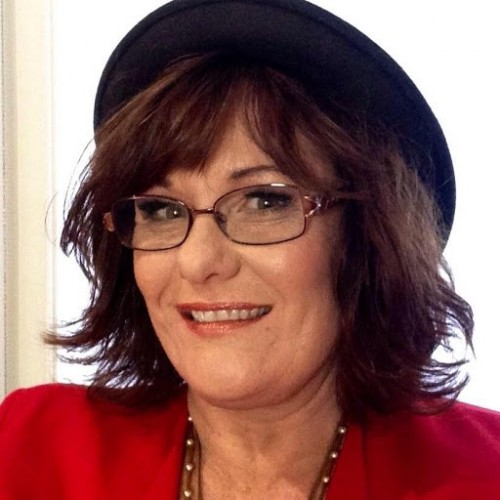 Lisa J.
1 day ago
artist
sandy h.
10 days ago
artist
Sarah S.
3 days ago
artist
Julius K.
9 days ago
artist
Melinda P.
3 days ago
artist
Kerry j.
2 days ago
collector
Felicity
5 days ago
artist
Colleen S.
8 days ago
artist
Robyn G.
2 days ago
Previous
Previous