About
My creative road has been winding. For the past 20 plus years I have worked in the media as a journalist and international news anchor on Sky News. Over that time my desire to paint led me to classes with talented landscape painter Sandy Weule and to workshops with some of my favourite artists, Robert Malherbe, Laura Jones, John Wilson and Cherry Hood. It wasn't until my son was diagnosed with life threatening cancer a few years ago that my priorities were realigned. Manning is well now but the truth is, life is short and I needed to follow my creative passion. I live on the bush on the fringe of Sydney and paint daily in my home studio. For me exploration is still key. I'm currently focused on two main strands. In my still life compositions in oil I'm taken by the nature of things, what we value and why and how those values have changed. I'm also drawn by the nostalgia of childhood and my own children act as muses. The delicacy of their limbs, the curve of a neck or ankle cry out for capture. Engulfed by their energy I do occasionally wish they came with volume control.
I am an ambassador for children's cancer charity Redkite which supports children and their families as they go through treatment and have helped raise over
50k to date.
Gratitude is my touchstone.
Education
High School in the Hills District
Exhibitions
"Breathe" a joint exhibition with Sandy Weule and Kerri Fitzpatrick at Wallarobba Gallery, sponsored by Hornsby Shire Council during their November Festival of the Arts 2017
Influences
Laura Jones, Sophie Gralton, Robert Malherbe, David Bromley, Cherry Hood, coffee and interior magazines.
artist
Marnie
3 days ago
artist
HSIN L.
14 days ago
artist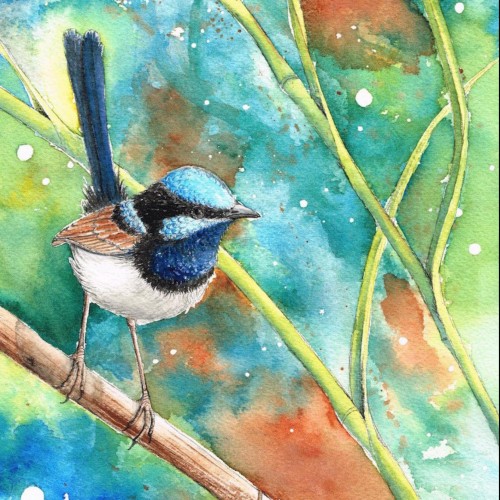 Rebecca P.
4 days ago
artist
Jacqueline B.
19 days ago
artist
Patricia G.
3 days ago
collector
Anna A.
10 days ago
artist
Donna W.
12 days ago
artist
Debra B.
4 days ago
artist
Pauline J.
11 days ago
artist
Brad B.
19 days ago
collector
David H.
11 days ago
artist
Damon L.
22 days ago
Previous
Previous