About
My LORE name is "DILLINGA" which means "SILVER BROLGA" and I am the mother of two sons 20 and 19...
I am a local artist and descendant of the GUDJALA NATION who are the Traditional Owners of the CHARTERS TOWERS region North Queensland, AUSTRALIA. I have been painting since 2001 but I have been an artist since I could pick up a pencil to sketch.
I describe my style as CONTEMPORARY ABORIGINAL ART. I have inherited the gift of being able to draw and to paint in my own style. My drawings are as individual as my paintings and each tells a story of the Gudjala DREAMING. With my paintings, I incorporate copious amounts of colour.
I don't use the usual earthy or ochre tones associated with traditional Aboriginal art, however the stories of the DREAMING stay the same. My art truly is a gift as I am self taught and I am learning every single day as I evolve as an artist. At the age of 48 I have allowed art to take over my life. I have only just secured my own "art space" or "art studio" in the main street of my home town of Charters Towers.
Art is my nurturer and my healer, having suffered with depression after the passing of my Mother in 2001. It is also the means in which I communicate and teach. I do a lot of workshops within my community and across the schools from Prep - 12. Art is a means of opening up communication and the sharing of ideas. This has always been my dream for my art and it truly is taking me on a magical journey that brings much peace, knowledge and wisdom. I am an advocate of "Art Therapy" as art pretty much saved my life and I have witnessed how art has the ability to change lives. Now I am committed to painting and creating every single day.
In August 2018, I received a medallion which was minted at the Royal Canberra Mint. It was based upon one of my artistic creations. It is call GUNDULU the EMU. The Emu is the totem for Charters Towers. The medallion was presented to me at a formal presentation which was attended by service personnel of the Royal Australian Airforce. The original painting is now hanging in the Russell Street Offices in Canberra.
I draw my inspiration from the world around me… I'm fond of painting animals but enjoy the artistic process connected to each piece of artwork that I create, as I incorporate the signs and symbols as passed down through the generations by my Ancestors. On my Facebook page "Dillinga's Dreaming" you will see my artistic and creative process for most of my works, which include both photos and videos.
I have sold commissioned pieces that are now in Canada, England, Germany, Japan, America, Switzerland and New Zealand.
I am an ARTIST and a STORY TELLER. It is my honour that the GUDJALA DREAMING is kept alive through my ART.
Many of my recent pieces are a result of my recent solo art exhibition "MURRIN YOR - A BLACK AND WHITE PERSPECTIVE"
All paintings that I have produced since 2012 now carry my signature "Dillinga"
I welcome one and all to come in and see me personally and to view my artwork at:
Top Categories
Education
Exhibitions
I have held my first solo art exhibition on February 2016. I have participated in combined exhibtions and art competitions since 2010.
Have held my most recent exhibition from October 25th - December 03, 2017 which will comprise of 20, BLACK n WHITE pieces
Presented with a minted medallion on 31st August 20018 by the Royal Australian Airforce
Influences
My world around me is my greatest influence with my art. I love to paint native bird life but I am not limited to that subject.
collector
Ingrid S.
8 days ago
collector
Jillian B.
19 hours ago
artist
Melinda P.
5 days ago
artist
Robyn G.
4 days ago
artist
Sarah S.
5 days ago
artist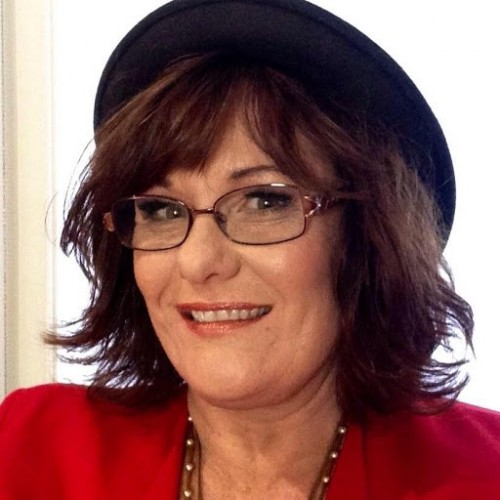 Lisa J.
4 days ago
artist
Kaz B.
13 hours ago
artist
Chrissie C.
9 days ago
collector
Felicity
8 days ago
artist
Colleen S.
11 days ago
artist
Eva J.
1 day ago
artist
Kerry j.
4 days ago
Previous
Previous