About
I started painting from an early age, experimenting with all traditional mediums and fInding myself most comfortable with acrylic on canvas. However, during my art school years the lure of pure design attracted me to the advertising industry, where for over 40 years I worked as a multi international award winning art director, both here and overseas.
My past academic training in drawing and design are invaluable. In fact, it is these atributes; good draughtmanship (drawing) sound composition (design) and an eye for detail that form the basis of my art.
Painting has been a bright light superimposed on my career as a graphic designer and art director. The process of painting and sculpture has become one of life's great pleasures. Like all disciplines, however, there are the ups and downs that challenge one on many unexpected levels.
Retirement has given me the time to return to my first love as an artist.
Education
Yes.
Cape Technical college.
Box Hill College of TAFE.
Tutored Life Drawing in Deagon and Rothwell Qld.
Exhibitions
Melbourne, Frankston, Daylesford.
The Seaside Artists Gallery – Redcliffe, QLD.
Pine Rivers Art Alliance – Albany Creek, Qld.
Dayboro Gallery – Dayboro – Qld.
Martin Galleriea – Nundah, Qld.
Mathew Flinders Gallery – Bribie Island Qld.
Pier Gallery – Bribie Island Qld.
Bribie Island Community Art Gallery – Bribe Island, Qld.
Bayside Art Show – Sandringham, Vic.
Mornington Art show – Mornington, Vic.
Cambrwell Art Show – Vic.
Influences
It is difficult to pinpoint inspiration. Each artist has a unique set of influences that bring inspiration to their artwork.
I'm inspired by my surroundings.
I'm inspired by my travels around the world.
I'm inspired by the extraordinary diversity of Australia, the rich palette of colours from the burnt oranges of the outback to the pristine golden sands of our beaches.
I'm inspired by the need to express myself in a way that I'm unable to in words.
All these things influence my artwork.
artist
HSIN L.
about 2 months
collector
Anna A.
about 1 month
artist
Debra B.
about 1 month
artist
Patricia G.
about 1 month
artist
Marnie
about 1 month
artist
Pamela B.
27 days ago
artist
Donna W.
about 1 month
artist
Susannah P.
29 days ago
artist
Julz R.
27 days ago
artist
Pauline J.
about 1 month
collector
Morgan L.
27 days ago
artist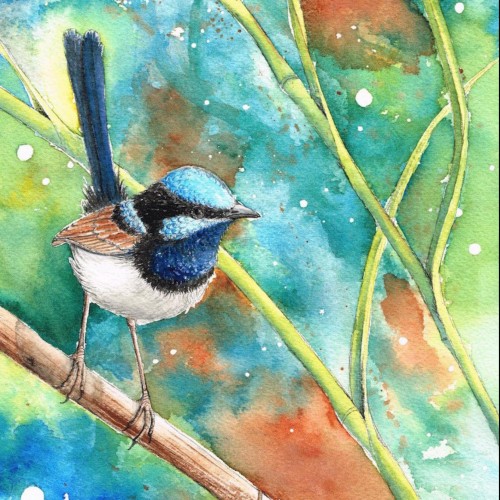 Rebecca P.
about 1 month
Previous
Previous