About
Hi, I'm a self taught 3rd generation artist, I work in most mediums and like to experiment with techniques and themes I often paint nudes and portraits and bold abstracts and fashion images.
My work is in private collections in Australia and abroad.
I have always been an artist. The one constant in my life has always been my art, it is my escape, my expression and my saviour too at times. I hope as I put more artwork up here people grow to love my art and maybe I will even get new clients who start to collect it, others have so it's nice to have a new audience and see my work up here for sale. Thanks Bluethumb!
I hope you find something here you like, thankyou for supporting and appreciating independent artists.
Top Categories
Education
Self taught 3rd generation artist, I am also a nurse.
Exhibitions
I have had 4 solo exhibitions in unusual places, my first was in the operating theater lounge of the hospital I worked at, I sold all my paintings to the Doctors and nurses :) My next was at a small privately owned gallery and the 3rd was in a Sydney pub in Newtown, my earliest exhibition was back in the early 1980's along the street front of the Sydney Botanical Gardens when they used to have little umbrella awning exhibition spaces, it was a lot of fun with very interesting artists around me. I also have exhibited in various group exhibitions and entered some prestigious art prize exhibitions but not successfully to this date. I have won small art awards in local shows.
Press
I guess my greatest claim to fame is painting 35 murals in the Mole Creek Tiger Bar in Tasmania my murals were filmed for a documentary which went worldwide and also talked about in an international best seller even though I remained anonymous to the film and authors knowledge it was great to get my work recognised and appreciated. The murals got quite a bit of press exposure at the time they were done. I have also had a painting stolen from the people that bought her which also received a bit of press and so I didn't mind in the end that she (a large nude) was stolen as it caused quite a stir. I have also done a fair bit of photography and have been filmed by current affairs programs while I was doing a few shoots.
Influences
My family history of great artists, heavily influenced my desire to continue the legacy and I am very proud that my daughter is a successful artist carrying on the family tradition, and is also self taught.
I have too many other favourite artists to mention but I am inspired by a dear friend of mine Gaily Russell a wonderful artist from Byron Bay way, she is free, wild, expressive , prolific, magical and totally unique, love your work Gaily!
Who else influences me.., god this could go on like a Gwyneth Paltrow acceptance speech, I can hear the 'hurry-up' music playing....I love the great masters from Sargent to Picasso, I love Andy Warhol,, Basquiat, Hopper, Brett Whitely,, Georgia O'Keefe, Margaret Olley, Ben Quilty, Leroy Nieman,.. and on soo many great artist alive and dead!
My grandfather was not only a war artist but also a great portrait, landscape and horse artist so I have a love of horse paintings from Stubbs to Franz Marc to Susan Rothenberg, I love to paint horses too.
Art influences my everyday life, rather than define myself as this or that I let my art go where it wants to whether it be painting a series of Barbies as you see on my banner to completely abstract, it pleases me to work this way, but I hope there is always something in whatever I do, by which those who do love my art instantly recognise as being done by my hand.
artist
Kerry j.
6 days ago
artist
Eva J.
4 days ago
collector
Felicity
9 days ago
collector
Jillian B.
3 days ago
artist
Robyn G.
6 days ago
artist
Sarah S.
7 days ago
artist
Melinda P.
7 days ago
artist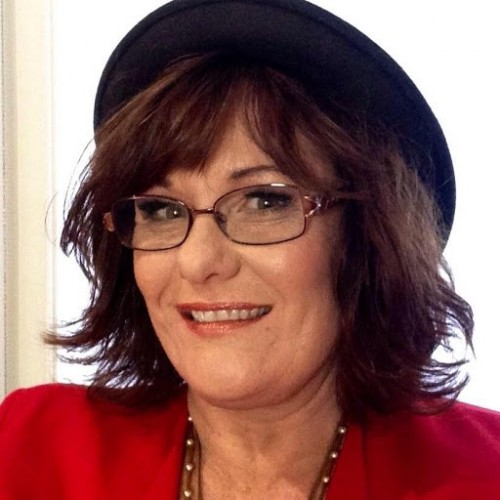 Lisa J.
5 days ago
artist
Chrissie C.
11 days ago
artist
Kaz B.
2 days ago
collector
Ingrid S.
10 days ago
artist
Colleen S.
12 days ago
Previous
Previous