About
I've been painting all my life. I originally studied graphic design' but on a trip to Italy' fell in love with life drawing' watercolour and guoache' and ended up studying in Florence for a semester.
In front of a Monet' in London' I had a revelation that I could be a 'real' artist' and since then have been making and selling art for 25 years.
I am also a Golden Paints Artist Educator (a New York based fabulous company specialising in high quality acrylics).
I continually experiment with art!
Top Categories
Education
1977-78 Graphic Design Certificate' Randwick TAFE' NSW'1983 Higher Art Certificate' East Sydney TAFE' NSW.
Various art workshops with local' national and internationally trained fine artists; Michael Taylor' James Guppy' Rene
Bolten 'Pam Tippet ' Pyari Cau [mosaic] 'Clifford Frith and Nitza Flantz. Golden Artists/Educator program 2010
Exhibitions
1994 Mullumbimby Arts Gallery' NSW
1996 and 1997 Easter Arts Classic' Byron Bay' NSW
1998 Mullumbimby Arts Gallery
1999 Waywood Gallery' Byron Bay
Barebones Gallery' Bangalow' NSW
Solo show Poinciana Café Gallery' Mullumbimby
Michael Commerford Gallery' Byron Bay
Studio exhibition @ Dancing Brush Studio' Mullumbimby
2001 Byron Fine Art gallery
Piece Gallery' Mullumbimby
Maree Maizon Gallery' Sydney
Francis Reilly Gallery' Eumundi' Qld
. Lake Russell Gallery' Coffs Harbour' NSW
John Bloxham Gallery' London
2007 The Buttery Affordable show' Bangalow
2008- 2010 Local group shows' The Ocean Shores Expo and The Arts Classic' Byron
2011 (not) just a suburban girl solo exhibition @ Barratt Galleries Alstonville
2013 Thirroul Art Prize Group show.
Immerse exhibition at The Lone Goat Gallery' Byron Bay
COMMISSIONS:
2003 Private commission – Colin Heaney La Casa Bleu' Byron Bay
Four panels of the elements at Durrumbul Public School Project
2005 Crystal Castle Lotus Mosaic on the Buddha Pond
2006 Mosaic Roundabout for Byron Shire Council with Pyari Cau
2007 Federal Park mosaic naming badge for pathway with Pyari Cau
2008 Stained Glass Mosaic for Garden feature Vistara Primary School' Richmond Hill
2009Completed Mural for Lismore City Council Goonellabah Sports and Aquatic Centre' 26m x 9m
2012 Mosaic for Byron Community Centre 8m x 2m funded by CASP grant
Mural for Coomera Anglican College QLD. 43m x 4m.School Grant QLD.
2014 Mural completion for Tweed Shire Council 'Treasures of the Tweed" 200 sq meters
Press
Feminine Mysticism in Art/ Artists Envisioning The Divine Edited by Victoria Christian and Susan Stedman To be released in hardback in the US soon.
Please visit my website to see the different suites of my work. Over 100 works posted. www.turiyabruce.com
Influences
All Of my past Art teachers' Michelangelo' Da Vinci' Monet and the impressionists' Picasso' Egon Schiele' Chagall' Paul Klee' Marija Gimbutas' Frida Khalo' Rosalie Gascoigne'Elizabeth Cummings' Emily Kame Kngwarreye
collector
Andrea D.
1 day ago
artist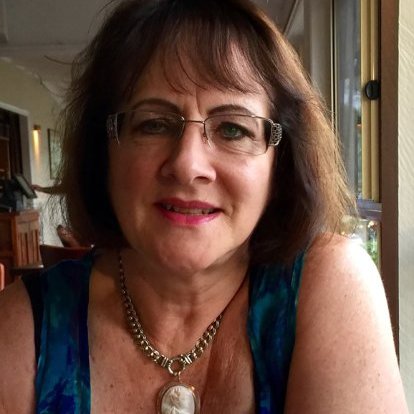 Gayle R.
6 days ago
artist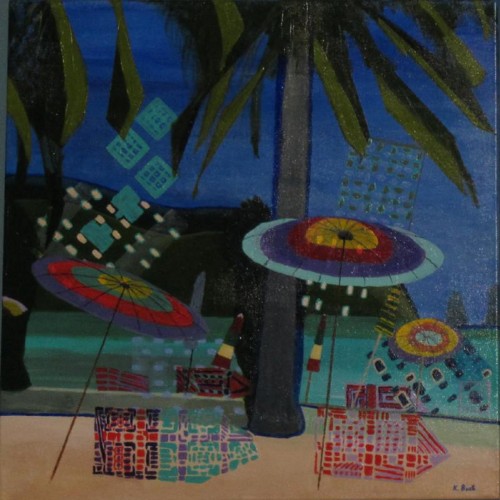 Kathy B.
5 days ago
artist
HSIN L.
7 days ago
artist
Margaret (.
1 day ago
collector
Rebecca F.
3 days ago
artist
Tracey B.
1 day ago
artist
Tim G.
5 days ago
artist
Daniele L.
4 days ago
artist
Natasha J.
2 days ago
artist
Julie S.
6 days ago
artist
Christine S.
4 days ago
Previous
Previous