About
Valentyna Crane relocated to Canberra from Sydney in 2016, and really connected with the city.
Valentyna follows Contemporary Impressionism, the style that focuses on the effects of changing light and weather, concentrates on feelings of moving air and emotions of the particular landscape scene.
Valentyna is a professional landscape painter committed to her art and the people who appreciate it. She received her professional training in one of the oldest (founded in 1922) art schools on the territory of former USSR, with clear lineage to the famed Imperial Academy of Arts, one of the organisations that adopted Impressionism from its French creators, developed it and brought it into the 20th Century.
She also holds Masters degree in Architecture and Landscape Design.
Yet Valentyna is an Australian artist, who re-discovered the techniques and knowledge she learned in a very different place, in the context of the nature, history and social fabric of Australia.
Recent Solo-Exhibition at the Village Centre, National Arboretum Canberra, was a great success. More than 20 paintings are sold from the project "Seasons of the Arboretum". Valentyna's style really suits the landscapes of the National Arboretum. Every painting studies presented in the exhibition at the National Arboretum Canberra had its own story. Every time the artist was moved by the overwhelming moment of Now and wanted to capture and share that experience with the audience.
Why does visual art matter? - read Valentyna's answer in her interview to VisualArtCanberra
http://www.visualartcanberra.com/valentyna-crane/
artist
Pauline J.
13 days ago
artist
Damon L.
24 days ago
collector
Anna A.
13 days ago
artist
Patricia G.
6 days ago
artist
HSIN L.
16 days ago
artist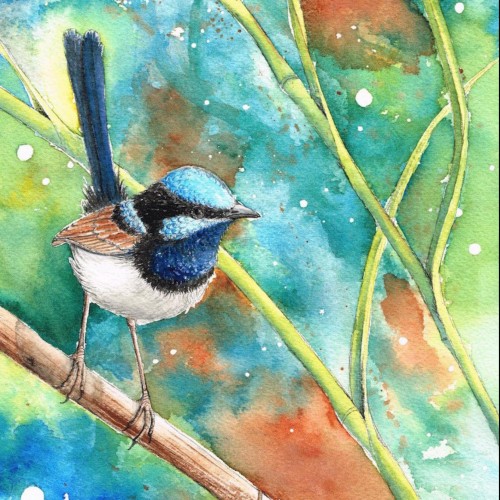 Rebecca P.
6 days ago
artist
Marnie
6 days ago
artist
Jacqueline B.
21 days ago
artist
Debra B.
6 days ago
artist
Donna W.
14 days ago
artist
Brad B.
21 days ago
collector
David H.
13 days ago
Previous
Previous