About
I love colour and movement' nature and animals, I like to work with acrylics and mediums to create textures and patterns that reflect this beautiful country and I gather my ideas from life experiences and our wonderful Australian forests, beaches and beautiful Moreton Bay.
I enjoy many different styles of art so cannot put myself in any one category.
I am also inspired by many great Australian artists past and present.
The beauty of art is the ability to lose yourself in your work, to go to a place where you feel no pain, lock the worry away for a while and shut out the noises within, it is so important to have an escape from the daily worries that sometimes impact on everyone.
Top Categories
Education
wisdom acquired by age
School of humility
Google
Weekly art classes by international artist Donald James Waters OAM
Exhibitions
Beenleigh Showgrounds Easily Yours Art Exh. 2018
Nundah Zion Lutheran Art Exh 2018
Redlands Performing arts Exhibition 2018.
Redlands Museum 2017, 2018
Yurara Gallery 2018,
Zion art Exhibition 2017, 2016.
Lions Macgregor art extravaganza 2017
Luv aCoffee, 2018,2017,2016,
The Gallery in the Corridor 20116,2015,2014
Stone Song Gallery' Southport and Broadbeach.2015
Currumbin RSL 2016
Beenleigh R SCL 2015

Influences
Life/ Family and Nature, ocean and bay, forests and trees that talk to each other
Memories.
Australian artists past and present
Other Bluethumb artists,
artist
Natasha J.
8 days ago
artist
Daniele L.
10 days ago
collector
Kath P.
6 days ago
artist
Julie S.
12 days ago
artist
Stuart E.
13 hours ago
collector
Rebecca F.
8 days ago
collector
Andrea D.
8 days ago
artist
Tracey B.
7 days ago
artist
Tim G.
11 days ago
artist
Margaret (.
7 days ago
artist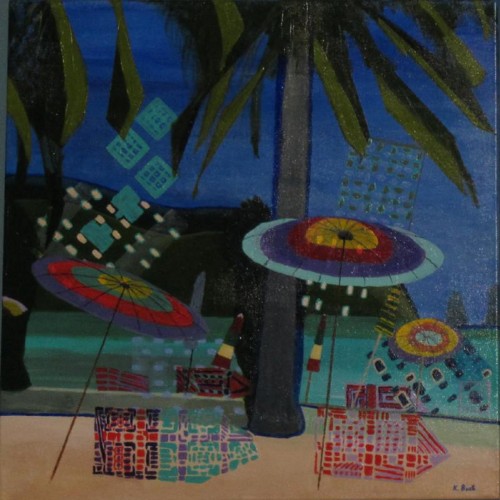 Kathy B.
11 days ago
artist
Christine S.
10 days ago
Previous
Previous